AMARAWATI TEA FROM THE HALMARI GARDENS part two
Company Name: AMARAWATI TEA COMPANY. Part one
For part one HERE 
**Direct link to main tea site is located below the Company Details below tea reviews!**
TEA SELECTION: GTGFOP1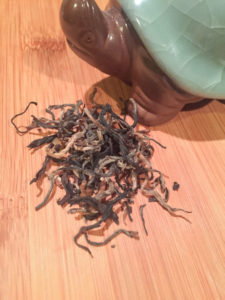 Interesting Highlights:
A tippy tea is the "tippy" golden flowery orange pekoe tea. This tea is of a higher grade with a quarter of the tips or more.
Ingredients:
Pure Orthodox Tippy Tea
Review:
Strong black teas that will wake you up and keep you going. A tea to keep you motivated for sure, with its strong dark brew that is slightly bitter. Dark roasted flavor and a malty finish, I loved having this tea to review for you, it's different yet familiar with it's dark malty flavor and strong finish.
Cost: $35.00 / 100 cups
Price may vary according to the amount purchased.
~~~~~~~~~~~~~~~~~~~~~~~~~~~~~~~~~~~~~~~~~~~~~~~~~~~~~~~~~~~~
TEA SELECTION: CTC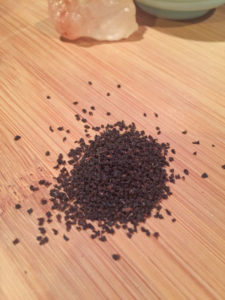 Interesting Highlights:
CTC is a process in which the tea is Crushed or Cut, Torn and Curled, it produces a very fine (but not a dust) boxed shaped tea.
Ingredients:
Pure CTC Tea
Review:
Another amazing strong brew from India. The process this tea goes through to get to us is incredible making it a full bodied strong tea that is only slightly bitter with nutty notes.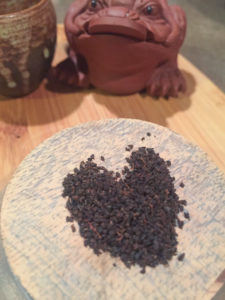 Cost: $16.00 / 100 cups
Price may vary according to the amount purchased.
~~~~~~~~~~~~~~~~~~~~~~~~~~~~~~~~~~~~~~~~~~~~~~~~~~~~~~~~~~~~
TEA SELECTION: OOLONG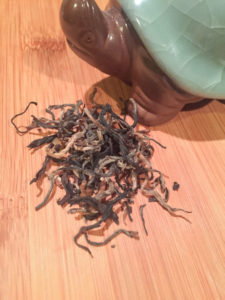 Interesting Highlights:
Probably one of my favorites out of the set of teas.
Ingredients:
S.O. Oolong Tea
Review:
This smooth oolong is a lovely sweet tea that would make a great afternoon tea. This tea just is, if you understand what I mean, it stands alone as a single origin tea with a flavor unique and to itself. A smooth sweet slightly nutty brew.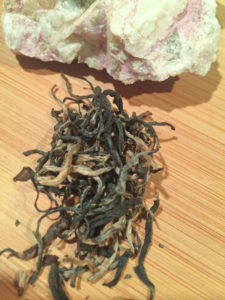 Cost: $26.00 / 100 cups
Price may vary according to the amount purchased.
~~~~~~~~~~~~~~~~~~~~~~~~~~~~~~~~~~~~~~~~~~~~~~~~~~~~~~~~~~~~~
TEA SELECTION: FRESH GREEN TEA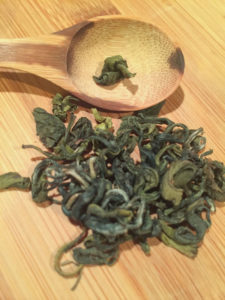 Interesting Highlights:
Another favorite I am loving these single origin teas where you can taste the earth, the soil and surrounding area in each sip
Ingredients:
Green tea
Review:
Smooth and light with an oat finish, not an over powerful green tea but a delightful fragrant drink. Each sip will take you deeper out of your element and into a beautiful calming sense of peace and security.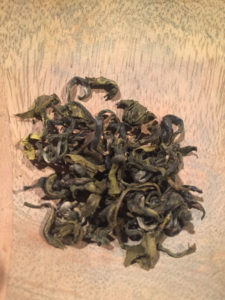 Cost: $12.00 / 100 cups
Price may vary according to the amount purchased.
~~~~~~~~~~~~~~~~~~~~~~~~~~~~~~~~~~~~~~~~~~~~~~~~~~~~~~~~~~~~~
SPECIAL NOTE:
Awesome selection of teas and please make sure to view both blog posts to get a full idea of the variety of tea that come from the Halmari Gardens. I'm honored to share with you the world of teas.
~~~~~~~~~~~~~~~~~~~~~~~~~~~~~~~~~~~~~~~~~~~~~~~~~~~~~~~~~~~~
Company highlights, notes and more:
With a legacy of 100 years of experience, expertise and deliberate pursuit of quality, Halmari stands tall as the best tea estate in India and ranked amongst the top 9 of the world. Adjudged as one of the finest teas from the world year after year, Halmari has left no stone unturned in honing its art to undoubtedly maintain an impeccable standard in Tea manufacturing. Situated on the Lush plains of Upper Assam, Halmari produces the highest quality teas from pedigree clones.
Halmari is the best Assam tea company that is maintaining its legacy for more than 100 years. Their pursuit of quality along with expertise and experience makes them count steadily among the top tea manufacturers in Assam. The standard of tea manufacturing is unmatched at Halmari. Thus, the tea estate is ranked among the best nine of the world. Even during the lean periods of tea production, Halmari Estate has the ability to produce the finest tea. This is how they have earned their brand name, which they are maintaining consistently with great pride.
Read more and visit the website: CLICK HERE.
******************************************************************
I hope you all are enjoying and sharing our tea reviews. I love our tea loving community and as tea continues to grow and flourish so will our reviews. I plan on keeping us all informed on what is going on, what is new, what is bad and simply what is.
Please take a moment to sign up for our newsletter and follow us on Facebook, Twitter and Instagram. So much more to share and the newsletter gives us discounts, giveaways and tea company's inspirations. Don't be left out of our community.
Below I have included an instructional brewing chart to help you brew your teas.
Like us? Love us? Want a certain tea reviewed?
SEND US YOUR COMMENTS!
(So serious, write to me and tell me what you are thinking, I honestly want to hear from everyone!)
Don't forget to follow me and make sure you say Hello!
******************************************************************
AVERAGE BREWING INSTRUCTIONS:
These are common instructions for brewing teas, however if the company suggests other brewing I will include it in the review section.
Time and Temperature Guide:
Tea      Temperature Minutes
Black      95°C / 205°F 3 – 5
Oolong/White 85°C / 185°F 3 – 4
Green/Yellow 80°C / 176°F 2 – 3
Herbal/Tisanes.         100°C / 212°F 5 – 15
** As always stated by My Tea Vault, we think you should enjoy tea the way you like it, I like mine very strong with no sweetener, these are just guidelines and I suggest you use the guideline then adjust for your own tastes.
SaveSave