Amarawati Teas from the Hallmark Garden part one
Company Name: AMARAWATI TEA COMPANY. Part one
For part two HERE
**Direct link to main tea site is located below the Company Details below tea reviews!**
TEA SELECTION: EARL GREY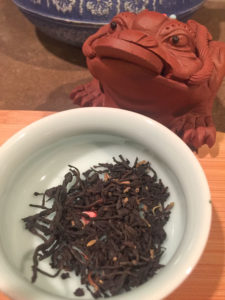 Interesting Highlights:
Someone did their homework and saw that I am an Earl Grey lover, which I am havng reviewed over 100 varieties.
Ingredients:
Bergamot flavored black tea
Review:
This Earl Grey is your typical Earl Grey with one difference, the origin of the black tea is from India and a single origin tea from a garden (Halmari) as teas go they may taste similar but the ingredients and grade of the tea matter tremendously. Tea is just not tea. Slightly bitter with a a heavy bergamot flavor this medium bodied tea is bound to become a favorite in the Earl Grey community.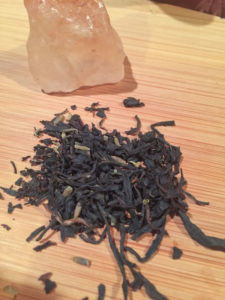 Cost: $14.00 / 100 cups
Price may vary according to the amount purchased.
~~~~~~~~~~~~~~~~~~~~~~~~~~~~~~~~~~~~~~~~~~~~~~~~~~~~~~~~~~~~
TEA SELECTION: MASALA CHAI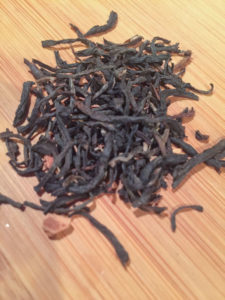 Interesting Highlights:
The combination of ingredients leaves a desired aftertaste on the back of your tongue an amazing combination of spices with ginger leading the pack.
Ingredients:
Black tea, Clove, Cardamom, Cinnamon and Ginger
Review:
Full bodied tea with a slight bitterness, although not one spice stands out in the tea the ginger on the end gives it just the right amount of spice to leave a lasting impression and a desire for more.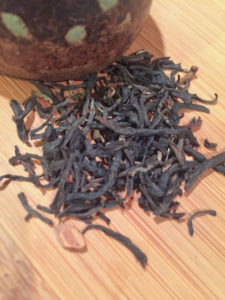 Cost: $14.00 / 100 cups
Price may vary according to the amount purchased.
~~~~~~~~~~~~~~~~~~~~~~~~~~~~~~~~~~~~~~~~~~~~~~~~~~~~~~~~~~~~
TEA SELECTION: CHAMOMILE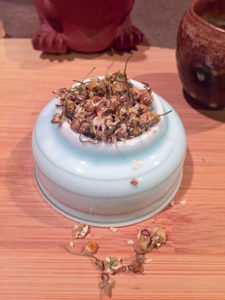 Interesting Highlights:
Ahhh the sleeply time tea. This tea has a much different scent then others I have reviewed, it's earthier and less fragrant.
Ingredients:
Yellow flavored chamomile flower
Review:
Most Chamomiles I have reviewed have a sweet floral scent this tea gives you the straight chamomile with an earthy not so sweet scent and the flavor is familiar of a chamomile yet slightly fruity. The ground in which a tea is grown as well as it's surrounding environment play greatly into the scent and taste of a tea. Enjoyable and honestly and gives me more a sense of drinking a true herbal tea.
Cost: $19.00 / 100 cups
Price may vary according to the amount purchased.
~~~~~~~~~~~~~~~~~~~~~~~~~~~~~~~~~~~~~~~~~~~~~~~~~~~~~~~~~~~~~
TEA SELECTION: LEMON GREEN
Interesting Highlights:
You definitely smell the lemon when you open the container
Ingredients:
Lemon Flavored Green Tea
Review:
This was a fun tea to review and surprising a stronger tea. There are lemon notes with a grassy finish and slight aftertaste. I like the idea of a medicinal lemon flavor combined with the lovely notes of a green tea. I'd love to see this tea created with actual lemon pieces instead of flavorings.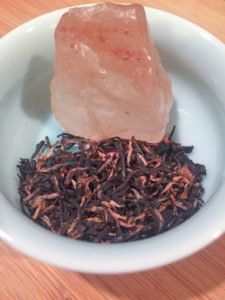 Cost: $14.00 / 100 cups
Price may vary according to the amount purchased.
~~~~~~~~~~~~~~~~~~~~~~~~~~~~~~~~~~~~~~~~~~~~~~~~~~~~~~~~~~~~~
SPECIAL NOTE:
India tea is unique with it's array of spices and conditions for growing tea, I always say when you taste a tea from a nation other then your own you are tasting the land, the earth and the surroundings. So true with these teas, you may know a chamomile tea but this tea is unique and different giving a new edge to chamomile tea flavor.
~~~~~~~~~~~~~~~~~~~~~~~~~~~~~~~~~~~~~~~~~~~~~~~~~~~~~~~~~~~~
Company highlights, notes and more:
With a legacy of 100 years of experience, expertise and deliberate pursuit of quality, Halmari stands tall as the best tea estate in India and ranked amongst the top 9 of the world. Adjudged as one of the finest teas from the world year after year, Halmari has left no stone unturned in honing its art to undoubtedly maintain an impeccable standard in Tea manufacturing. Situated on the Lush plains of Upper Assam, Halmari produces the highest quality teas from pedigree clones.
Halmari is the best Assam tea company that is maintaining its legacy for more than 100 years. Their pursuit of quality along with expertise and experience makes them count steadily among the top tea manufacturers in Assam. The standard of tea manufacturing is unmatched at Halmari. Thus, the tea estate is ranked among the best nine of the world. Even during the lean periods of tea production, Halmari Estate has the ability to produce the finest tea. This is how they have earned their brand name, which they are maintaining consistently with great pride.
Read more and visit the website: CLICK HERE.
******************************************************************
I hope you all are enjoying and sharing our tea reviews. I love our tea loving community and as tea continues to grow and flourish so will our reviews. I plan on keeping us all informed on what is going on, what is new, what is bad and simply what is.
Please take a moment to sign up for our newsletter and follow us on Facebook, Twitter and Instagram. So much more to share and the newsletter gives us discounts, giveaways and tea company's inspirations. Don't be left out of our community.
Below I have included an instructional brewing chart to help you brew your teas.
Like us? Love us? Want a certain tea reviewed?
SEND US YOUR COMMENTS!
(So serious, write to me and tell me what you are thinking, I honestly want to hear from everyone!)
Don't forget to follow me and make sure you say Hello!
******************************************************************
AVERAGE BREWING INSTRUCTIONS:
These are common instructions for brewing teas, however if the company suggests other brewing I will include it in the review section.
Time and Temperature Guide:
Tea      Temperature Minutes
Black      95°C / 205°F 3 – 5
Oolong/White 85°C / 185°F 3 – 4
Green/Yellow 80°C / 176°F 2 – 3
Herbal/Tisanes.         100°C / 212°F 5 – 15
** As always stated by My Tea Vault, we think you should enjoy tea the way you like it, I like mine very strong with no sweetener, these are just guidelines and I suggest you use the guideline then adjust for your own tastes.
SaveSave
SaveSave