Another look at Teatopia: Chocolate Lavender and Sticky Rice Pu'erh
Company Name: TEATOPIA STL
Company highlights, notes and more:
Teatopia is a place where all are welcomed. Through service, teas, and small food items, our aim is to positively impact your life. Whether you come and sit in, take your tea and food on the go, or order from our online store, we welcome you with open arms.
Although we are not your traditional tea shop, our list of over 40 different teas will leave you amazed and wanting more. Come and have a graceful teatopia experience.
Read more and visit the website: CLICK HERE.
~~~~~~~~~~~~~~~~~~~~~~~~~~~~~~~~~~~~~~~~~~~~~~~~~~~~~~~~~~~~~
TEA SELECTIONS:
Cost: $6.50/ 1 oz.
Price may vary according to the amount purchased.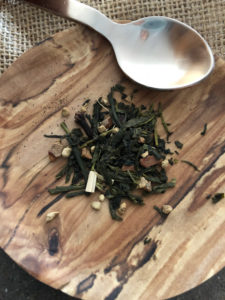 Interesting Highlights:
You've got a chocolate craving and I have an answer for you.. THIS TEA
Ingredients:
Black Tea from China
Chocolate Flavoring
Lavender Petals
Review:
The first thing you will notice about this tea is the scent, from open to first sip (and last). This will settle down that chocolate urge you are feeling. It's a candy bar that you sip with NO SUGAR! That is simply amazing and for it to taste like a chocolate bar is just love at first sip! 

I promise you this tea is more then just a chocolate tea, this tea has meaning and that lavender touch brings it just the right touch. Lavender is so good for you! This tea will seem slightly sweet but there is no sweetener in it. Tea can be that amazing.
Not just a chocolate bar tea, the lavender makes this tea sing, it's got just the right amount and balance that the lavender just melts right into the chocolate and makes this tea that much more stunning~
Afertaste: none
Biterness: none
Notes:
Cocoa
Floral
Sweet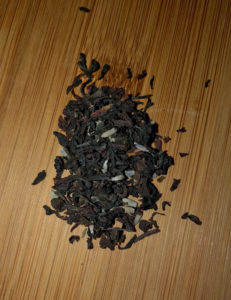 ~~~~~~~~~~~~~~~~~~~~~~~~~~~~~~~~~~~~~~~~~~~~~~~~~~~~~~~~~~~~
Cost: $6.75 / 1 oz.
Price may vary according to the amount purchased.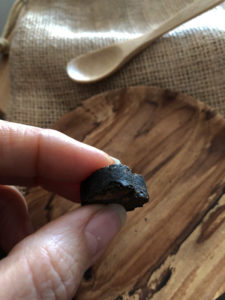 Interesting Highlights:
Rice, that's the main highlight!
Ingredients:
Ripe (Shu) Chinese Puerh Tea, "Glutinous Rice Herb" (Nuo Mi Xiang)
Review:
The first brew was so dark I was actually a bit timid to drink it, but when I did. WOW! Don't let that super dark (it looked like coffee) scare you,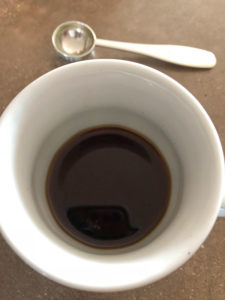 it's so mellow and smooth and delicate. My son smelled the starchy smell and asked what it was, I had him smell the tea and he stated "wow, that's amazing" and it was. There is a very very slight vegetal taste, but the Sticky Rice flavor is a win win here.
Afertaste: none
Biterness: none
Notes:
Rice / Starch
Slight Vegetal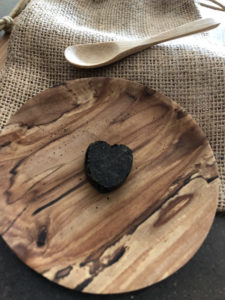 ******************************************************************
I hope you all are enjoying and sharing our tea reviews. I love our tea loving community and as tea continues to grow and flourish so will our reviews. I plan on keeping us all informed on what is going on, what is new, what is bad and simply what is.
Please take a moment to sign up for our newsletter and follow us on Facebook, Twitter and Instagram. So much more to share and the newsletter gives us discounts, giveaways and tea company's inspirations. Don't be left out of our community.
Below I have included an instructional brewing chart to help you brew your teas.
Like us? Love us? Want a certain tea reviewed?
SEND US YOUR COMMENTS!
(So serious, write to me and tell me what you are thinking, I honestly want to hear from everyone!)
Don't forget to follow me and make sure you say Hello!
******************************************************************
AVERAGE BREWING INSTRUCTIONS:
These are common instructions for brewing teas, however if the company suggests other brewing I will include it in the review section.
Time and Temperature Guide:
Tea Temperature Minutes
Black 95°C / 205°F 3 – 5
Oolong/White 85°C / 185°F 3 – 4
Green/Yellow 80°C / 176°F 2 – 3
Herbal/Tisanes. 100°C / 212°F 5 – 15
** As always stated by My Tea Vault, we think you should enjoy tea the way you like it, I like mine very strong with no sweetener, these are just guidelines and I suggest you use the guideline then adjust for your own tastes.