I decided to do an Earl Grey challenge with the Earl Grey Teas I had to taste test, it sure is a small dent into the Earl Grey World but out of the four they had distinct tastes, so here we go!
Company Name: Traveling Tea
Location:               St. Louis Missouri
Brand:                    Natures Notion, LLC
Founded:              2008
Founder:               Kateri Meyer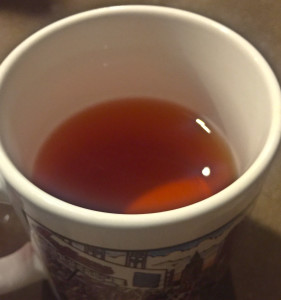 Tea Company Comments taken from their webpage:
Traveling Tea is not a franchise and they work to bring you the best most affordable                     highest quality teas. You can purchase enough for a cup or as much as a pound. Kateri             wanted to bring a quality tea store to the St. Louis area
Read more about Traveling Tea on their website: www.traveling-tea.com
A competition of the Earl Grey Teas, this tea rated a 4 out of 4.
I actually was visiting the Maplewood area to check out a new doughnut place I had heard of, they must have been so, good, they were closed. So we looked around and one store up I saw ORGANIC on the store then TEA. No questions asked, we had to stop in.
The store is very quaint and her supply room nearly matches the size of the store. On a table in front of the store are cute containers of tea, each labeled and placed in correct categories. Herbals, Black, Green, Organic and more. You can sample smell each tea and it's a lot of fun!
There are some sample teas already ready for your tasting pleasure.
The black tea contains pieces of mango gently infused throughout the bag.
Ingredients:
Organic Black Teas
Costs at the time of this writing:
Review:
This was not a bad tea however it did come in four out of four in the taste challenge. It had a strong flavor and although it did not list any flavors I did notice a bit of a lavender flavor I believe.   The tea was a bit more bitter then I like. I added some honey and it did make the tea a lot more mellow. However the taste test with a blind black earl grey challenge.
Hot Tea Taste Facts:
A nice hot tea with some honey and or other sweetener. The flavor is strong so it can handle some of your own herbs added to it or a flavored honey for sure.
I don't recommend this tea as iced, it really just does not do it any justice.
Till next Tea….