FULL LEAF BRINGING THE ORGANIC TEAS
Company Name: FULL LEAF
**Direct link to main tea site is located below the Company Details below tea reviews!**
TEA SELECTION: ORGANIC EARL GREY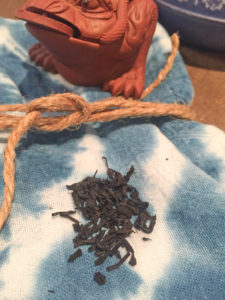 Interesting Highlights:
Oh man, organic! I was thrilled to find Full Leaf and it's organic teas.
Ingredients:
Organic black tea
Organic bergamot essential oil
Review:
As an Earl Grey Tea lover (I'm close to 100 Earl Grey reviews). The number one first thing is that this is organic, that's so important and you loose nothing.
This tea has a floral scent that is strong and the bergamot is strong in aftertaste but non bitter. I did notice some oils floating on top of the tea in the cup which would have to be the essential oil.
I even iced this tea and loved it, hot it's lovely as well with a smoothness and that familiar Earl Grey scent and flavor that is stronger then most but not overpowering.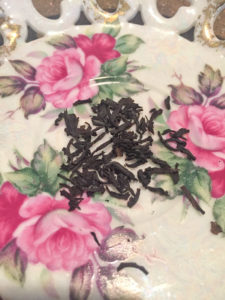 Cost: $14.95 / 4 oz tin (60 servings)
Price may vary according to the amount purchased.
~~~~~~~~~~~~~~~~~~~~~~~~~~~~~~~~~~~~~~~~~~~~~~~~~~~~~~~~~~~~
TEA SELECTION: ORGANIC HOT CINNAMON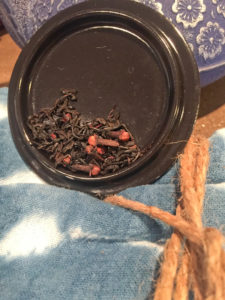 Interesting Highlights:
Large full pieces of clove can be seen on open!
Ingredients:
Organic black tea
Organic cinnamon chips
Organic cloves
Organic cinnamon essential oil
Review:
It's an interesting scent and not that of the familiar hot cinnamon or fireball but more of the chai or mix of ingredients. I iced it as well but did not feel it was the best for this tea. Hot is much better. More of a chai with a little spiced kick to it, but not a hot cinnamon spice at all.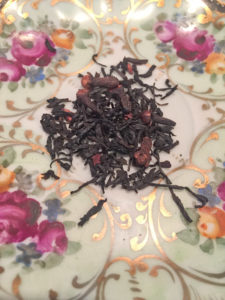 Cost: $14.95 / 4 oz tin (60 servings)
Price may vary according to the amount purchased.
~~~~~~~~~~~~~~~~~~~~~~~~~~~~~~~~~~~~~~~~~~~~~~~~~~~~~~~~~~~~
SPECIAL NOTE:
Our organic teas are certified USDA Organic and have been grown without the use of fertilizers, pesticides, or herbicides. Additionally, Full Leaf's facility has gone through a rigorous inspection process to make sure all of our ingredients and processes meet the strict standards of USDA certification
~~~~~~~~~~~~~~~~~~~~~~~~~~~~~~~~~~~~~~~~~~~~~~~~~~~~~~~~~~~~
Company highlights, notes and more:
Based out of Southern Oregon, Full Leaf Tea Company offers a wide variety of loose leaf teas, matcha, and accessories. One of a kind teas are created by in-house tea artisans and blenders, giving Full Leaf customers an array of products unable to be found anywhere else. With unique offerings and exceptional service, Full Leaf promises to give every customer an elite experience and continues to stand out above the crowd.
Read more and visit the website: CLICK HERE:
******************************************************************
I hope you all are enjoying and sharing our tea reviews. I love our tea loving community and as tea continues to grow and flourish so will our reviews. I plan on keeping us all informed on what is going on, what is new, what is bad and simply what is.
Please take a moment to sign up for our newsletter and follow us on Facebook, Twitter and Instagram. So much more to share and the newsletter gives us discounts, giveaways and tea company's inspirations. Don't be left out of our community.
Below I have included an instructional brewing chart to help you brew your teas.
Like us? Love us? Want a certain tea reviewed?
SEND US YOUR COMMENTS!
(So serious, write to me and tell me what you are thinking, I honestly want to hear from everyone!)
Don't forget to follow me and make sure you say Hello!
JOIN OUR NEW FACEBOOK GROUP: CUP OF TEA
******************************************************************
AVERAGE BREWING INSTRUCTIONS:
These are common instructions for brewing teas, however if the company suggests other brewing I will include it in the review section.
Time and Temperature Guide:
Tea Temperature Minutes
Black 95°C / 205°F 3 – 5
Oolong/White 85°C / 185°F 3 – 4
Green/Yellow 80°C / 176°F 2 – 3
Herbal/Tisanes. 100°C / 212°F 5 – 15
** As always stated by My Tea Vault, we think you should enjoy tea the way you like it, I like mine very strong with no sweetener, these are just guidelines and I suggest you use the guideline then adjust for your own tastes.