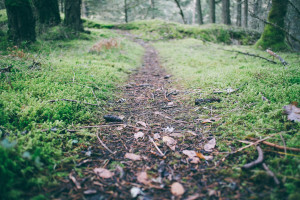 It is our goal to help you think of everything you need so you can focus on the important things like:
Welcoming your friends
Relaxing with a cup of tea
Having great conversations without worries of making sure everything is ready at specific times.
We will help you make sure all else is taken care of well in advance like:
Getting your invitations ready
Knowing how to brew the perfect pot of tea
Planning for just 2 or 200
Making etiquette fun for kids
Creating your tea party menu
Choosing recipes
Preparing your games with a great selection of printable games
Birthday party ideas
Although this site focuses mostly on Victorian style parties like high and low tea, you will find other themes for teas here to decide which theme/nationality you would like to form your party around and also lots of ideas for occasions(excuses) for Ladies and Girls.
Tea for Adults
ladies tea party, afternoon tea, Victorian tea, English tea,
Just think of all the fun it will be to gather your closest friends, your book club, historical society, or friends from the office to have an English style afternoon tea. Let's not limit it to one either! You can plan monthly, seasonal, or annual parties, too! We'll touch more on these ideas in other pages.
Whether you are looking for ideas for a bridal or baby shower, a birthday party or just an excuse to have a party, you've come to the right place.
Once you go through all the information you find here, you will be set up to have a cozy tea for two or a birthday party for 20 with confidence.
Tea Parties inspire thoughts of gentler times of long ago when one was able to sit down, relax, and enjoy a cup of tea. This guide will help you think of everything from the sugar to the complete tea service and everything in between.
The idea of a tea party takes a lot of pressure off of a hostess. She can have everything prepared before all the guests arrive, and actually enjoy her own party. Unlike a dinner party, where she is frequently in and out of the kitchen, the hostess can have everything already set up. Food can be either on a buffet or on the table, and water can be on the stove ready to pour into your warmed tea pot.
Children's Tea Parties
girls afternoon tea, tea party, kids tea party,
Hostessing a birthday tea party is one of the most common ways a little girl likes to celebrate her birthday.
But let's not stop there! In these pages, you will find lots of occasions (excuses) and plenty of ideas for hostessing parties.
Just like for the adults, almost any occasion is a great reason. All girls love to be surrounded by fun, fancy things. It makes the imagination active with beautiful thoughts, creative ideas, and a desire to use perfect manners.
What??? Perfect manners? Yes, young girls (and boys), put on their finest clothes and their best manners for something as special as an afternoon tea. We will even help you with ideas for etiquette lessons that can be given once a week or so, and then end in a wonderful afternoon tea to show off all that newly acquired etiquette!
Host a party every season, and that etiquette will be set in stone, because, of course, before each party the children will be encouraged to brush up on their etiquette. You can even give a prize to the one who remembers the most.