HOW TO REMOVE TOXICITY FROM YOUR LIFE part two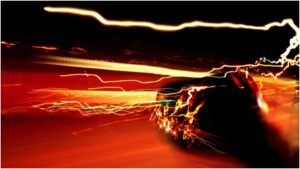 I took my first steps 15 years ago after a 3-day total fast (no food and drink only water) and removed soda (pop) from my diet. It's been that long and I can count on one hand the times I have had a soda drink since that day.
How do you start?
You start with a step, just like a baby learns to walk and you take that first step and you complete it, that's another key point. You complete the step, don't cheat, don't lie to yourself and stay on that step till you have removed that toxicity from your life; you can't take your next step until the first one is complete or you will fall.
Pick your starting point, what will it be for you?
Alcohol                                    Salt                                    Carbs
Tobacco                                   Sugar                                  Soda-Pop
Drugs                                        Meat                                  White Flour
Glutton                                    Processed Food                Chemicals
And the list continues, I'm very sure you have your own list of toxins to sort through.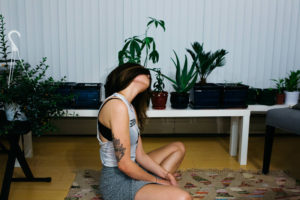 The diet industry does us no good when their main concern is padding their wallets and not about the health of the individual. I am a strong proponent against the diet industry and I firmly believe that anything you do to change your diet needs to be a life change.
Do diets work?
They do for the certain people that their DNA reacts favorably to the plan of that one diet, those are the ones you see on the infomercials, you know the fantastic weight loss and side-by-side comparisons. If they are sincere, and they only lost weight by that diet plan their DNA works well with that plan.
However, no one diet plan works for everyone and you have to find out what plan works best for you and your DNA. How the universe created you, it makes you unique, that is why you need to search out what works for you. Then change those habits. Any good "diet" plan will include an exercise plan as well.
Most diets fail because they want us to remove EVERYTHING NOW, our bodies are not wired to do that, we have to work our way into it and advance at a rate we are comfortable with.
Our diets would have to be one of the hardest thing to accomplish to remove toxins from our bodies; it's probably the hardest because it's one the most beneficial ways to remove those toxins.
I'm going to share my life long "diet" plans with you; it's not been 2 years or even 5, it's been a LIFETIME.
My First Step Was Soda
I simply stopped drinking it, avoided it in all sorts of drinks and mentally prepared myself to look at it like it was poison. Which it is, and diet soda (pop) is even worse for you and your health, don't let that "diet" name fool you.
My Second Step Was Partially Hydrogenated Oils
Hydrogenation, complete or partial, is a chemical process in which hydrogen is added to liquid oils to turn them into a solid form. Partially hydrogenated fat molecules have trans fats, and they may be the worst type of fat you can consume. Trans fats are not food and your body no longer recognizes them as such. Your body just holds on to them until they know what to do with them. Trans fats are poisons.
Recently conventional candy
Candy you find at the local shopping center or right there starring at you when your check out.
I still do eat candy, in fact I eat way too many snacks and my next big adventure will be chips of all kinds. I'm already mentally preparing myself to say no to chips and why I can't eat them (I eat the whole bag at one time) (salt is so bad for you) and I avoid the chip aisle. See, I eat organic, yet even when I shop I still pick up way too many chips organic or not they are still a product that I want to remove from my life.
I've picked up my foot and I am preparing to take my step.
Something else that I have stopped doing is dyeing my hair, I've been dyeing my hair since I was in my mid 30's and yes I have some grey. If I am going to remove all this toxicity from my life I need to worry about what I am putting on my body as well as what I am taking into my body.
Last year I removed all toxic make-up from my shelves.   I used the "Think Dirty" app to find three amazing companies from which I now buy all my products.
The companies that I use now are Tata Harper, Vapour and W3LL People. I picked these products for myself, I did a lot of research and I sent for many samples in order to pick what works best for me. I suggest when you're ready to take this step and removing toxicity and chemicals from your body you can do exactly the same thing. Find what works for you.
It is not an easy process to change your entire lifestyle and a lifestyle that you have probably done for a very long time. It's become a habit to use the products that we use.   As well as to use the products in the way we use them. It's time to change those bad habits, remove the toxic things from our lives and bring balance and peace into our well-being.
Toxins can come to us through those that surround us, we can't generally move our desk or change our partner we work with but we can do things to remove their toxic overload from affecting us.
Sure we can all say the famous: "Don't let it bother you". Let me tell you I work 12-hour days with a partner and when my partner is in a mood, it affects me, and visa versa as well.
What I do is called the "shake off" method. The Shake Off method is that nothing comes into my home that is negative, and if that means sitting in my car and venting before I open the door to the house then that is what happens. It's very similar to what I do if I need to shower as soon as I walk in the door. Currently I am a Corrections Officer and there are days that things happen in the jail that I need to come home, strip everything off and run for the shower. There are just days like that, not a lot but it does happen.
Have Toxicity? Shake (or shower) it off. So mentally I do the same thing. I don't come home with the radio blasting so I can't even hear myself think, that is an avoidance technique we all have learned. Some days, most days I turn it off. I go through my day and I leave it there. I mentally and if I need to physically shake my day off.
Don't bring toxic energy into your home.
We're getting to a close here, have you invited your friends?