I'm Not From The South | What Sweet Tea?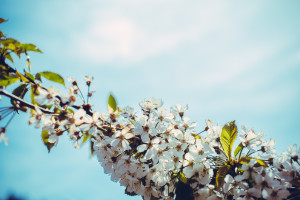 As the title says, I'm not from the south and recently I got to spend some time in South Carolina.  South Carolina is so pretty and one amazing fact is that South Carolina has evergreen trees.. Everywhere!
Okay but back to this post and what we are leading to is an amazing Sweet Tea recipe.
I love tea, that's obvious and I order my tea "black".  No sweetener.
The first night I was out to dinner with friends and I asked for my "black tea" and everyone just stopped.  You want an unsweet tea, that's it, that simple.  No sweet tea.  Ummm.. Okay, yes that is what I want.  It was good.  I love tea.
Later that week I went to eat and forgot what to order so, I ordered my "tea" and I received a sweet tea.  I have to say it was very very pleasant and not overly sweet.  If I was not careful of sugar I'd have ordered it for my entire trip.
Without further ado.. I bid you farewell with this amazing Sweet Tea from The Kitchen.
Enjoy with the best of health!