Kansas City's Own: Dragonfly Tea Zone
Company Name: DRAGONFLY TEA ZONE
TEA SELECTION: COCONUT TRFFLE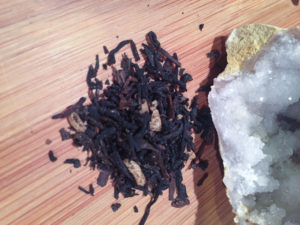 Interesting Highlights:
There is a whole lot of coconut in this tea
Ingredients:
Black tea
Cocoa beans
Coconut
Toasted coconut
Organic honeybush
Flavors
Apple
Chocolate flakes
Review:
You will not be missing the coconut in this tea, strong black tea with a medium body. Cooconut and dark chocolate is the flavor. There is a slight burnt coconut flavor in each sip.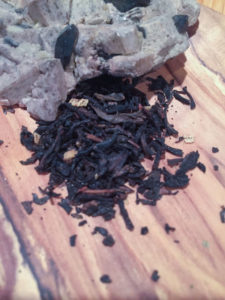 Cost: $2.75 / 1 ounce
Price may vary according to the amount purchased.
~~~~~~~~~~~~~~~~~~~~~~~~~~~~~~~~~~~~~~~~~~~~~~~~~~~~~~~~~~~~
TEA SELECTION: FRENCH VANILLA BEAN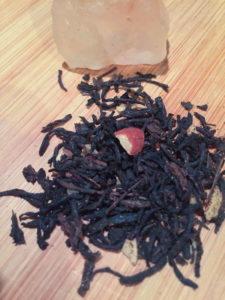 Interesting Highlights:
Surprise. Green tea!
Ingredients:
Black tea
Organic black tea
Flavors
Hand-cut vanilla bean
Green tea
Coconut, almonds
Review:
Who would think this tea has green tea in it, it's a surprise and really does not give you any green tea flavor. This is a mellow smooth tea with vanilla notes. I'd like to see this tea made with out "flavors" we all know I'm not a fan of it and I be tit would be just as remarkable!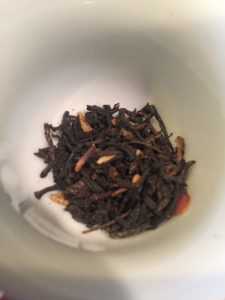 Cost: $2.75 / 1 ounce
Price may vary according to the amount purchased.
~~~~~~~~~~~~~~~~~~~~~~~~~~~~~~~~~~~~~~~~~~~~~~~~~~~~~~~~~~~~
SPECIAL NOTE:
Visit at the Kansas City Market or their store, which gives you a TON of options.
~~~~~~~~~~~~~~~~~~~~~~~~~~~~~~~~~~~~~~~~~~~~~~~~~~~~~~~~~~~~
Company highlights, notes and more:
I found Dragonfly tea at a Kansas City Missouri City Market, it was a beautiful day walking around looking at all the stores and then I saw it, rows of tea. I had to buy a few to sample and tell you about it, and yes, you can buy tea from them online (see link). I think you should visit the store, they have more bubble teas then I have ever seen in one store. If you go, tell them My Tea Vault sent you!
Read more and visit the website: CLICK HERE.
******************************************************************
I hope you all are enjoying and sharing our tea reviews. I love our tea loving community and as tea continues to grow and flourish so will our reviews. I plan on keeping us all informed on what is going on, what is new, what is bad and simply what is.
Please take a moment to sign up for our newsletter and follow us on Facebook, Twitter and Instagram. So much more to share and the newsletter gives us discounts, giveaways and tea company's inspirations. Don't be left out of our community.
Below I have included an instructional brewing chart to help you brew your teas.
Like us? Love us? Want a certain tea reviewed?
SEND US YOUR COMMENTS!
(So serious, write to me and tell me what you are thinking, I honestly want to hear from everyone!)
Don't forget to follow me and make sure you say Hello!
******************************************************************
AVERAGE BREWING INSTRUCTIONS:
These are common instructions for brewing teas, however if the company suggests other brewing I will include it in the review section.
Time and Temperature Guide:
Tea      Temperature Minutes
Black      95°C / 205°F 3 – 5
Oolong/White 85°C / 185°F 3 – 4
Green/Yellow 80°C / 176°F 2 – 3
Herbal/Tisanes.         100°C / 212°F 5 – 15
** As always stated by My Tea Vault, we think you should enjoy tea the way you like it, I like mine very strong with no sweetener, these are just guidelines and I suggest you use the guideline then adjust for your own tastes.