Liquid Proust – Tea Review – Pink Earl Grey and Revival
Company Name: Liquid Proust
Tea Selection: Earl Pink and Revival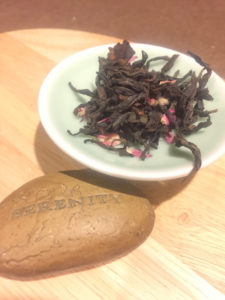 Selection: EARL PINK
Interesting Highlights:
One thing I love about Liquid Proust is the detail of the teas, it's not just "bits and pieces" but more of delicate leaves and chunks of flowers, spices or herbs.
Ingredients:
Black tea, Amaranth Petals, Pomegranate, Bergamot Oils
The Scent or Aroma:
At first scent this tea is heavily on the side of citrus
Review:
This is a much deeper brewed tea then most Earl's. I would consider this a dark Earl Grey with a twist, that twist being the stronger floral and citrus flavor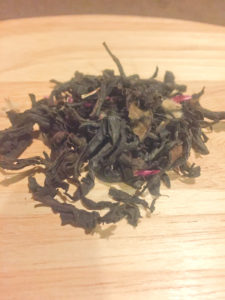 Cost: $5.50 / 25+ grams
Price may vary according to the amount purchased.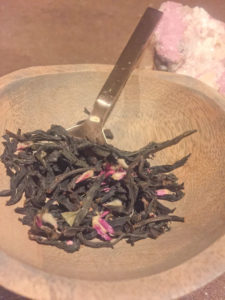 *************************************************
Selection: REVIVAL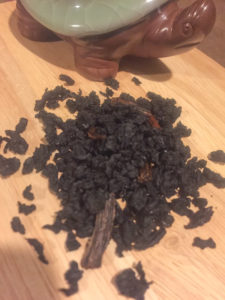 Interesting Highlights:
As you know I try not to know the ingredients of a tea before I review it and I was so sure this was a Lapsong, the smokey flavor made me instinctively go to a Lapsong and there was a subtle vanilla finish to this tea… however I was only half right.
Ingredients:
2010 roasted oolong, vanilla
The Scent or Aroma:
The aroma of this tea is smokey for sure with a slight aroma of vanilla.
Review:
The smokey scent does carry through to the flavor of the tea however, it is a mellow and smooth tea, very surprising. Leaves of this tea are rolled very right and dark.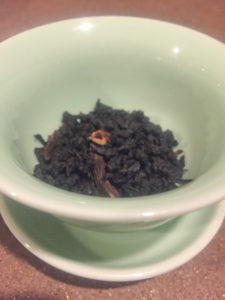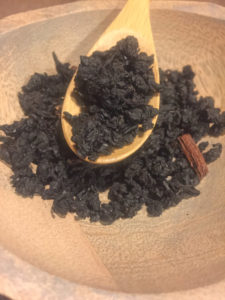 Cost: $6.00 / 28 grams
Price may vary according to the amount purchased.
Company highlights, notes and more:
As a tea fanatic with over 300 teas in my personal collection and drinking 10+ cups a day, it was only a matter of time before I started an online shop. My personal creation of tea blends, mixtures, and whatever else they can be called, comes from my imagination and challenging myself to do what I have yet to be seen done. While I will focus a lot of time on 'out there' blends, I will also do my best to source some straight teas at low prices just for the sake of others being exposed to them. Liquid Proust Teas would have never came bout without the community that is involved with tea. Tea is something that brings people together, and sure it has done the opposite as well but I don't focus on that, which is something I want to be part of. Success to me will not be measured in sales, rather it will be by the satisfaction and communication with my fellow tea drinkers. While I may be a owner of a tea company, I'm still a consumer myself on the search for the best! Staying humble is key so I can admit when someone truly beat me when it comes to blend. If you are ever looking into playing around with teas please let me know and I'll do my best to help you out.
Read more or visit their website: CLICK HERE.
******************************************************************
I hope you all are enjoying and sharing our tea reviews. I love our tea loving community and as tea continues to grow and flourish so will our reviews. I plan on keeping us all informed on what is going on, what is new, what is bad and simply what is.
Please take a moment to sign up for our newsletter and follow us on Facebook, Twitter and Instagram. So much more to share and the newsletter gives us discounts, giveaways and tea companies inspirations. Don't be left out of our community. 
I've included an average brewing instruction chart below to help you brew your teas.
Like us? Love us? Want a certain tea reviewed?
SEND US YOUR COMMENTS!
(So serious, write to me and tell me what you are thinking, I honestly want to hear from everyone!)
******************************************************************AVERAGE BREWING INSTRUCTIONS:
These are common instructions for brewing teas, however if the company suggests other brewing I will include it in the review section.
Time and Temperature Guide:
Tea      Temperature Minutes
Black      95°C / 205°F 3 – 5
Oolong/White 85°C / 185°F 3 – 4
Green/Yellow 80°C / 176°F 2 – 3
Herbal/Tisanes.         100°C / 212°F 5 – 15
** As always stated by My Tea Vault, we think you should enjoy tea the way you like it, I like mine very strong with no sweetener, these are just guidelines and I suggest you use the guideline then adjust for your own tastes.