Nepal Tea's part two: Shagri-la Oolong, Kumari Gold and more…
Company Name: NEPAL TEAS
**Direct link to main tea site is located below the Company Details below tea reviews!**
PART ONE REVIEW HERE AND PART THREE HERE
TEA SELECTION: MYSTIQUE ME'LANGE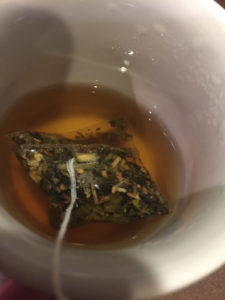 Interesting Highlights:
The name is so fitting for this tea…
Ingredients:
green tea
ginger
cinnamon leaf
orange peel
rose petals.
Review:
This tea has a bit of spicy to it, that ginger really gives this tea it's mystique name and the combination of ingredients make it a melange of a tea. There is no aftertaste or bitterness and the tea has a lovely amber hue.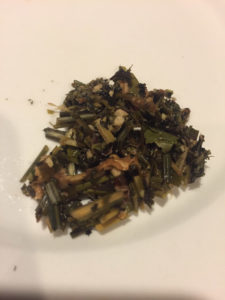 Cost: $11.99 / 15 tea bags
Price may vary according to the amount purchased.
~~~~~~~~~~~~~~~~~~~~~~~~~~~~~~~~~~~~~~~~~~~~~~~~~~~~~~~~~~~~
TEA SELECTION: SHANGRI-LA OOLONG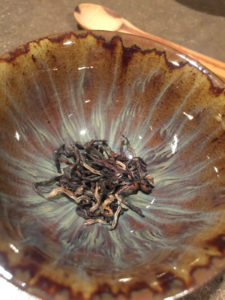 Interesting Highlights:
Isn't there a song about Shanghai la?
Ingredients:
Oolong tea
Review:
Oolong is an incredible tea with an amber hue, it's smooth with no aftertaste or bitterness, it's a medium bodied tea and would serve well with lunch or as a morning wake me up.
Cost: $12.99 / 1.7 oz
Price may vary according to the amount purchased.
~~~~~~~~~~~~~~~~~~~~~~~~~~~~~~~~~~~~~~~~~~~~~~~~~~~~~~~~~~~~
TEA SELECTION: GANESHA GREEN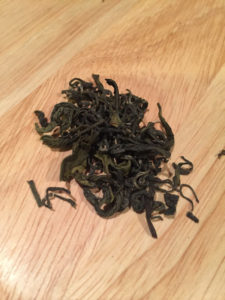 Interesting Highlights:
Dirty yellow hue with no aftertaste or bitterness and a very slight vegetal taste that really leaves you wanting more.
Ingredients:
Ganesha Green is a finer pluck.
Review:
This medium bodied tea will make you desire more, the flavor is slightly vegetal with a slight flavoring of the sea or fish.. nothing overpowering but honestly a lovely flavor of sea and vegetal.
Cost: $12.99 / 1.7 oz
Price may vary according to the amount purchased.
~~~~~~~~~~~~~~~~~~~~~~~~~~~~~~~~~~~~~~~~~~~~~~~~~~~~~~~~~~~~~
TEA SELECTION: KUMARI GOLD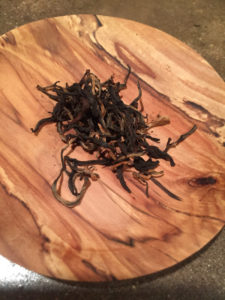 Interesting Highlights:
An earthy tea.. full bodied
Ingredients:
Kumari Gold is a special black tea produced by Kanchanjangha Tea Estate, which is processed from the young tea bushes grown and carefully nurtured in the foothills of Mt. Kanchanjangha
Review:
Looking at the ingredients now after my review I can see why I state that this tea is lovely with a smooth mellowness. It's got an earthy and woodsy flavor.
Cost: $12.99 / 1.7 oz
Price may vary according to the amount purchased.
~~~~~~~~~~~~~~~~~~~~~~~~~~~~~~~~~~~~~~~~~~~~~~~~~~~~~~~~~~~~~
SPECIAL NOTE:
~~~~~~~~~~~~~~~~~~~~~~~~~~~~~~~~~~~~~~~~~~~~~~~~~~~~~~~~~~~~
Company highlights, notes and more:
Nepal Tea LLC is a social business venture of the Baskota family led by Nishchal Banskota, the youngest member in the family. It strives to market and promote Nepal's First Certified Organic Orthodox Tea from Kanchanjangha Tea Estate and Research Center (KTE-RC). Nepal Tea LLC believe in providing the best quality tea  to the tea drinkers around the world and it infallibly does so with the "Do Good to Others" motto and farmer's first approach, which is what distinguishes us from the numerous commercial tea whole-sellers and retailers.
Nepal Tea LLC is also one of the very few companies which imports single origin tea directly from its Tea Estate in Nepal (KTE-RC), guaranteeing the quality and freshness of the tea while cutting the unwarranted middle-men reaping benefits from the farmers.
Read more and visit the website: CLICK HERE.
******************************************************************
I hope you all are enjoying and sharing our tea reviews. I love our tea loving community and as tea continues to grow and flourish so will our reviews. I plan on keeping us all informed on what is going on, what is new, what is bad and simply what is.
Please take a moment to sign up for our newsletter and follow us on Facebook, Twitter and Instagram. So much more to share and the newsletter gives us discounts, giveaways and tea company's inspirations. Don't be left out of our community.
Below I have included an instructional brewing chart to help you brew your teas.
Like us? Love us? Want a certain tea reviewed?
SEND US YOUR COMMENTS!
(So serious, write to me and tell me what you are thinking, I honestly want to hear from everyone!)
Don't forget to follow me and make sure you say Hello!
******************************************************************
AVERAGE BREWING INSTRUCTIONS:
These are common instructions for brewing teas, however if the company suggests other brewing I will include it in the review section.
Time and Temperature Guide:
Tea Temperature Minutes
Black 95°C / 205°F 3 – 5
Oolong/White 85°C / 185°F 3 – 4
Green/Yellow 80°C / 176°F 2 – 3
Herbal/Tisanes. 100°C / 212°F 5 – 15
** As always stated by My Tea Vault, we think you should enjoy tea the way you like it, I like mine very strong with no sweetener, these are just guidelines and I suggest you use the guideline then adjust for your own tastes.