Novel Tea Tins ***Review** **Action**
Novel Tea Tins
Let me tell you about this amazing concept call Novel Tea Tins.
You do not have much time to jump on board this amazing kickstarter with these equally amazing folks.

Novel Tea Tins takes amazing organic teas and they fill a tin that is in the shape of a novel. I love the concept because who does not like a hot cup of tea while reading a novel on a lovely fall morning.
They have over 50 ideas for upcoming tin models and some are in the works right now. However they are offering three as of now on this kickstarter and yes, this blogger supported them.
This kickstarter was fulfilled in 40 hours from its onset, that is incredible and it shows how popular and exciting this product is. You do not want to miss out being on the ground floor of this one.
"The Book Tin designs are inspired by the classic literature they portray.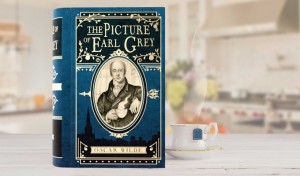 The Picture of Earl Grey by Oscar Wilde Filled with Rosy Earl Grey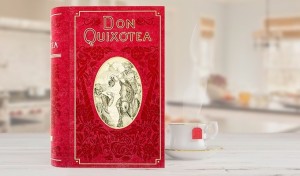 Don Quixotea filled with Chai Tea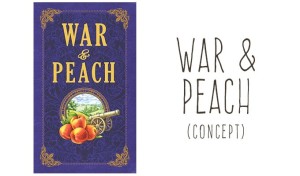 War and Peach filled with Juicy Peach
Coming in Februrary:
Pipi Oolongstocking
"They fit easily in a library, and rest beautifully in your kitchen with a splash of color, elegance, and humor. When you're done drinking our tea you can add more, or else store other stationary, keepsakes, jewelry, and secret stash inside"
As inspiring as the teas are I wanted to share with you the amazing inspiration behind the Novel Tea concepts:
John is a Berkeley-loving engineer and product design manager. He successfully launched two other businesses in online retail and electro-chemical water treatment. He spends evenings walking certain half-deserted streets, with that overwhelming question, eating peaches, writing spy novels… indeed, he is at times, almost ridiculous, almost at times the fool.
Mitch studied Sociology at UC Berkeley. He reads the tea leaves of online social media and believes in the green light, the orgastic future that year by year recedes before us. It eluded us then, but that's no matter — to-morrow we will run faster, stretch out our arms farther. . . . And one fine morning —— So we beat on, boats against the current, borne back ceaselessly into the past.
Jorgen is an award-winning art director with a background in advertising. Despite his impish size, he heirs from one of the wealthiest families in Westeros, a family which would by-and-large prefer to see him killed than happy. His fate would easily have met the sword if not for his charm and wit.
---
I love tea and I love even more ideas that are outside the box, new interventions and Novel Tea Tins fit the model for my list of things I want to share with you and allow you to see the tea world as it grows larger and larger.