Olive Tea – Tea Review – Harney & Sons
Tea Selection: Olive Tea Leaves Tea
Company Name: Harney and Sons
Location: Salisbury, Connecticut
Founded: 1983
First founded out of a love for teas over 30 years and out of his basement began his tea journey. As a Master Blender, serving teas and finding people kept returning for more. The Harney and Sons commitment is to deliver the finest quality tea possible.
Read more about Harney & Sons Tea on their website: HERE 
Ingredients:
Olive Green Tea leaves that are about an inch long.
Costs at the time of this writing: 2 oz tin – $20.00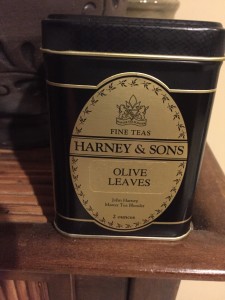 Review:
This tea is pretty amazing, okay I know it's not a tea but a tisane, however it's brewed and it caught my eye and I had to sample it.
It's an Olive Leaf tea and Harney & Sons traveled to Italy to bring this very exotic product to us. So, there is this English lady in Tuscany that dries these leaves. Precious. Harney & Sons visited Tuscany and had to have them. I'm glad they did.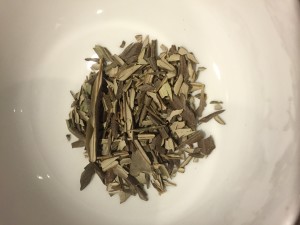 I was pretty sure this tea was going to be interesting. I expected a green tea slight grassy taste. I honestly was surprised. The website says the tea smells and tastes like Olives, well, I'm not an olive fan so I can't tell you that but I can tell you I fell in love with this tea at first taste.
It's creamy taste with an almost sweetness to it. It does have a slight green flavor but it's ever so slight and if you don't like olives don't let that steer you away from this exotic tea. It's a must try and a must document in your tea library.
It's a mild flavor with a medium yellow/green liquor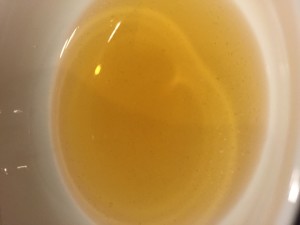 It's also a great tea to serve at tea time to open up some great tea conversations.
To find this tea easily go HERE. http://www.harney.com/olive-leaves.html
Pinky's up!
Till Next Tea!