Porcelain Teacup – Double Walled – Teaware house
PORCELAIN TEACUP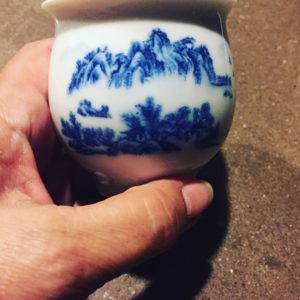 This is my very first tea cup sent to me by the people at Teaware House and I am excited.  This cup caused me to take a serious look at my tea reviews and go a step farther.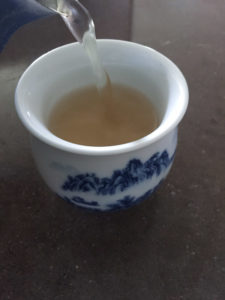 This teacup is perfect and I love the flared top, it really ads a bit of elegance to the cup.  The double walled allowed my tea to stay at one temperature for a bit longer then a normal cup.  It's a perfect fit for your hand and again that flare top allows you a little bit more grasp then a normal cup.
The cost of the cup is: $5.99
Tea Company Comments taken from their webpage:
A double walled porcelain cup that insulates your tea to keep it warmer, longer. There is a landscape scene on one face and Chinese characters on another.
Dimensions: 6.5cm X 7cm
Weight: 115g
H20 Capacity: 80ml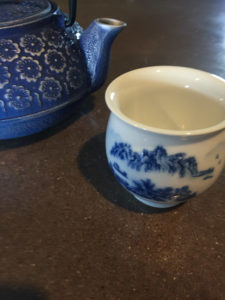 Read more about Teaware House on their website: HERE.
I was thrilled to review this cup and since I have placed an order with Teaware house for another cup, teapot, Gaiwan and I'm still searching for my tea pet, it just has to be special and I'm not sure what I want just yet.
So do me a favor, take your tea love a step further and look into pressed tea, tea ware and enjoy the ceremony and journey.