RAKURA NEPAL TEAS (part one)
Company Name: RAKURA NEPAL TEAS (part one)
If you search Rakura Teas you will find a lot of different web sites and an abundance of healthy great information on tea and Nepal Tea. I've enjoyed reading and learning so much.
TEA SELECTION: LGHT GREEN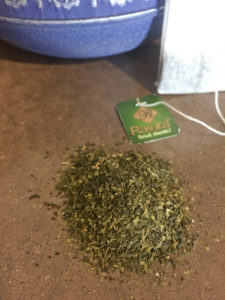 Interesting Highlights:
My first light green tea and it sure is. This would be a great tea for those not sure about green tea but wanting to drink it for the health benefits.
Ingredients:
Himalayan Organic Light Green Tea
The Scent or Aroma:
Very light vegetal scent
Review:
For me this tea was very light, watered down. However I drink darker brewed teas and I believe that using two tea bags would deepen the brew for you. Great green taste, not overpowering at all but very gentle.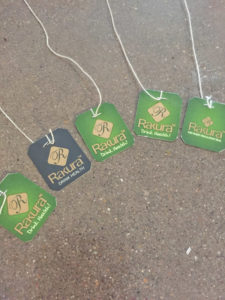 Cost: Contact the company for more..
Price may vary according to the amount purchased.
********************************
TEA SELECTION: PEACH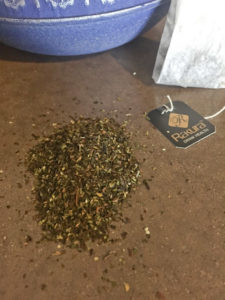 Interesting Highlights:
As soon as you open the bag you are going to smell Peach! Lovely Peach citrus scent.
Ingredients:
Organic Himalayan Black Tea with Natural Peach
The Scent or Aroma:
This mellow peach tea adds a bit more of a stronger taste with the black tea. Very slight bitterness and a wonderful mellow peach flavor. Medium brewed liquor.
Review: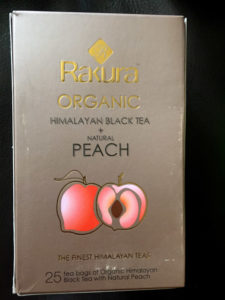 Cost: Contact the company for more..
Price may vary according to the amount purchased.
TEA SELECTION: GREEN TEA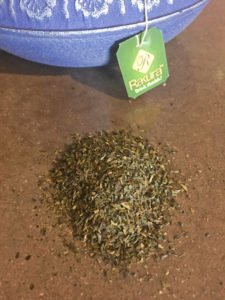 Interesting Highlights:
A stronger version of the Light Green Tea and the next step in drinking healthy green teas.
Ingredients:
Pure Himalayan Green Tea.
The Scent or Aroma:
Light vegetal scent.
Review:
There is a surprisingly malty flavor to this tea as well as that familiar green vegetal flavor. Smooth tea.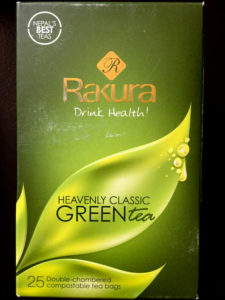 Cost: Contact the company for more..
Price may vary according to the amount purchased.
********************************
TEA SELECTION: CHAMOMILE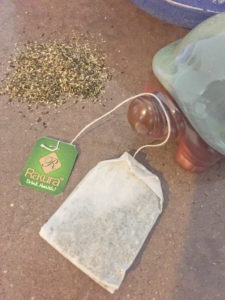 Interesting Highlights:
Probably my favorite of these teas on this page. Loved it's flavor and brew.
Ingredients:
Organic Himalayan Green Tea with Natural Chamomile.
The Scent or Aroma:
Slight vegetal almost grassy scent.
Review:
A sweet mild crisp flavor with a light brew with a grassy vegetal scent. Great flavor.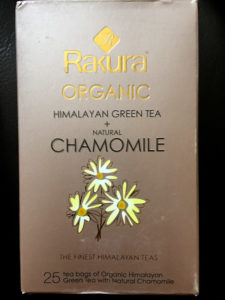 Cost: Contact the company for more..
Price may vary according to the amount purchased.
********************************
TEA SELECTION: HIMALAYAN GREEN TEA AND PEPPERMINT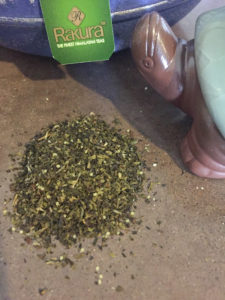 Interesting Highlights:
What is so interesting about teas from other countries is tasting the difference. Somewhat floral scent here with a light mint taste. Most of these teas have exhibited a lighter flavor then most teas I have reviewed.
Ingredients:
Organic Himalayan Green Tea and Natural Peppermint
The Scent or Aroma:
Floral and mint.
Review:
This is a light brew that is not overpowering of mint but just a nice soft touch. Somewhat floral adding an interesting twist to an incredible mint tea.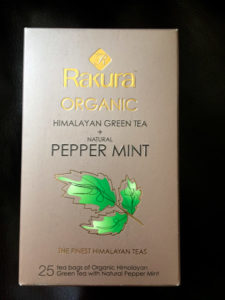 Cost: Contact the company for more..
Price may vary according to the amount purchased.
********************************
Company highlights, notes and more:
Rakura is the fruition of one man's lifetime of thoughts, abilities, and moral values translated into a company culture that delves on sustainability and purpose devoted to tea.
It was the beginning of 1964, when founder Ram Kumar Rathi or RaKuRa set out to do something on his own with all the money that he had collected from doing part time jobs – NPR 500 (roughly $6 in todays exchange value). He established an import firm and progressively did well in the business. However, fate had something else in store for him. On a chance travel to China in 1966, courtesy of a friend, he discovered tea. So awestruck was he by the rich world of tea that upon his return, he quickly set upon to learn more about the drink.
Determined he walked through the hills of Ilam stopping at Soktim before reaching Ilam Tea Estate to research and learn about tea. Although, he was able to make his and Nepal's first sale of tea abroad, only in the summer of 1973 – he learnt a lot about tea in Kolkata in the mean time, from the likes of Master tea taster & blenders  at DC Ghoshe & Company and  J. Thomas & Company as well as other major tea players of the world. He trained and researched directly under experts from Darjeeling and Assam to learn the art of making tea.  Once ample knowledge was gained, the founder worked relentlessly with the state-owned estates like Ilam, Kanyam & Himalaya to improve the quality of tea by bringing their production and sale under his realm.
In 1993, Rakura established its and Nepal's first private orthodox factory in the serene village of Maloom, Ilam with a view of presenting the world with Nepal's best orthodox black and green teas yet. A second factory was set up in the plains of Jhapa to serve Nepal's best CTC offerings. All this integrated with the passion and unity of our respective communities to bring you the quality teas from the bush to your cup.
Today, Looking back 40 years on, Rakura with the support of over 1400 small farmers produces the finest Nepali teas and exports a majority of its produce worldwide through its factories, Maloom Tea Estate in the district of Ilam and Rakura Tea Processing Pvt. Ltd. in the district of Jhapa. From being the first and leading exporter of Nepalese tea in both the bulk and packaged form to establishing the first private orthodox tea factory in Nepal to combining Nepal's best teas with the world's best materials to create Nepal's best tea offering yet – we are striving to create new out of the box consumer experiences for Nepali tea while driving a culture for sustainability and innovation.
Read more and visit the website: CLICK HERE.
******************************************************************
I hope you all are enjoying and sharing our tea reviews. I love our tea loving community and as tea continues to grow and flourish so will our reviews. I plan on keeping us all informed on what is going on, what is new, what is bad and simply what is.
Please take a moment to sign up for our newsletter and follow us on Facebook, Twitter and Instagram. So much more to share and the newsletter gives us discounts, giveaways and tea company's inspirations. Don't be left out of our community.
Below I have included an instructional brewing chart to help you brew your teas.
Like us? Love us? Want a certain tea reviewed?
SEND US YOUR COMMENTS!
(So serious, write to me and tell me what you are thinking, I honestly want to hear from everyone!)
Don't forget to follow me and make sure you say Hello!
******************************************************************
AVERAGE BREWING INSTRUCTIONS:
These are common instructions for brewing teas, however if the company suggests other brewing I will include it in the review section.
Time and Temperature Guide:
Tea      Temperature Minutes
Black      95°C / 205°F 3 – 5
Oolong/White 85°C / 185°F 3 – 4
Green/Yellow 80°C / 176°F 2 – 3
Herbal/Tisanes.         100°C / 212°F 5 – 15
** As always stated by My Tea Vault, we think you should enjoy tea the way you like it, I like mine very strong with no sweetener, these are just guidelines and I suggest you use the guideline then adjust for your own tastes.