Review Joy Fruit Bar Stick – Meghri Sundry Fruit Delight – Armeniac Tea
Tea Selection: Joy Fruit Bar Stick & Meghri Sundry Fruit Delight
Company Name: Armeniac Tea
Location: Yerevan, Armenia
Founded: 1996 – began production
Founded by: Armen Mehrabian
Tea Company Comments taken from their webpage:
HAM was established by Armen Mehrabian in 1996 as a small family business. HAM produces wild crafted herbal teas and spices in strict accordance with rehabilitated, mastered and patented ancient Armenian technologies and recipes.
Our company was established in the picturesque mountain village of Odzun in northern Armenia as a family enterprise with over three generations of experience in the herbal tea and spice industry. The driving philosophy of Armeniac is based on food ingredients and products that were prepared at courts and in monasteries throughout the ancient Kingdom of Armenia.
Оur environmentally friendly and nature crafted food products are made with natural ingredients growing wild at pristine high altitude meadows. We employ local people with an intimate knowledge of their immediate natural environment in our collection activities, contributing to the social sustainability of our operations.
One of the main objectives of Armeniac is to re-introduce authentic food ingredients and a tradition of food culture that is based on rediscovering ancient Armenian recipes. Professional chefs, gourmets and connoisseurs will enjoy the forgotten practices of dining and traditional food preparation that focus on a healthy diet.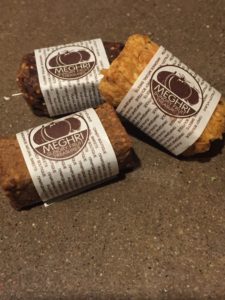 Personally:
Every so often I get invited to try a compliment to tea product as is the case with the Joy Fruit Bar Stick and the Meghri Sundry Fruit Delight. As I branch out more and more into the tea world I want to start to review more tea as well as more tea products for you.
Read more about Armenian Tea on their website: Armeniac Tea.
COSTS:
Joy Fruit Bar Stick is .99 each
Meghri Sundry Fruit Delight is 8.99 a box $6.25
Price varies according to the amount purchased.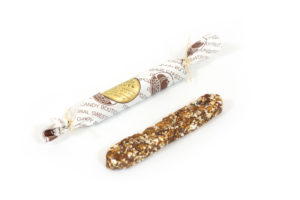 REVIEW
From their site:
"These sundry fruit bar sticks from wild plum, fig, apple, sesame and flax-seed, combined with natural oats are perfect for yoga and sport enthusiasts, hikers, or anyone on the go. They're great before physical activity, because they provide a sustained energy boost that doesn't spike your blood sugar simply because they're made with whole foods and contain natural fiber."
"Sundried Fruit Cocktail of Meghri is a nutritious delight, sweet, moist and chewy bite-sized pieces rich in vitamin A, high in fiber and other healthy nutrients. It could be a visually appealing and wonderful addition to your favorite salad, flavorful accompaniment to cured meats or on cheese boards."
I enjoyed both of these "treats". To an American we always expect sweet when thinking treats and these will remind us of a protein bar of some sort and a whole lot better for us then the snacks we eat.
I do like the idea of serving the snacks with a meat and cheese tray to accompany a tea service. They are bit sized and really full of an amazing flavor as well as seeds and oats that are so good for our digestion. These will give you energy and fulfill the hunger you may feel in between meals and so good for you!
My Tea Vault score values of 1-10 (10 being the best): "8".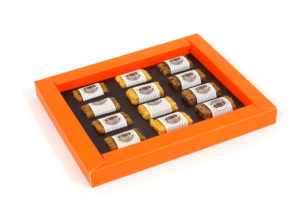 Till next Tea….
Pinkies up!