Special and Exclusive Offer from: Story of my Tea
Oh I am so excited to offer you this SPECIAL discount from one of my favorite tea companies "Story of my Tea"  I've been following them since their beginning because their product is incredible and I love the Q-code to find out more about the tea I am drinking.  There is so much information that comes with each tea and then it's specially boxed up for you and sent to you for as long as you like!
These codes will last only until the end of September so don't waste time, sign up now and be a part of what I've been sharing wth you.
You will not find this discount anywhere else and I'm so honored to be able to share it with you.  
Thank you so much Story of My Tea!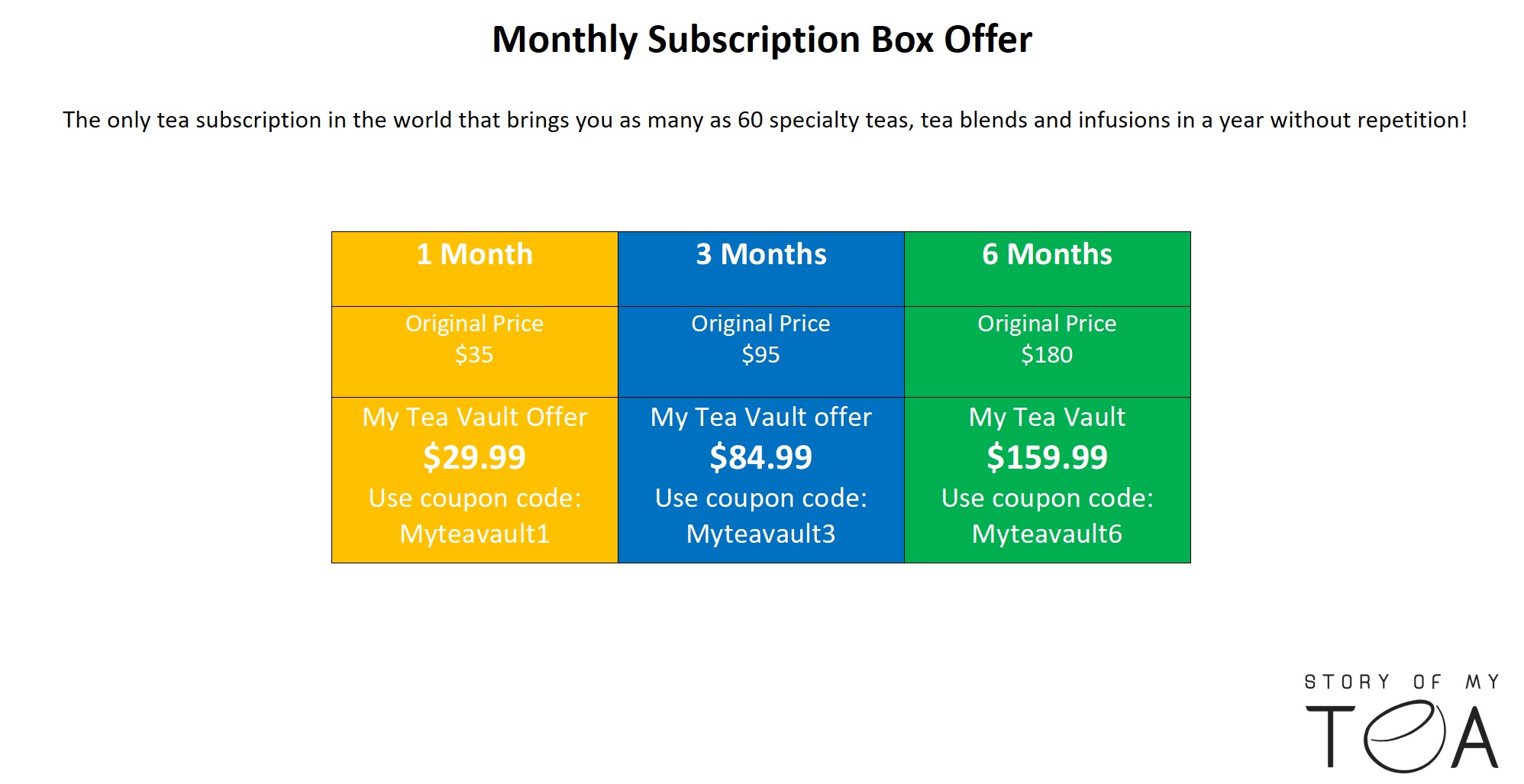 SaveSave