Tea Review – Harney and Sons Paris
Tea Selection: Paris
Company Name: Harney and Sons
Location: Millerton, NY
Brand:
Founded: 1983
Founder: John Harney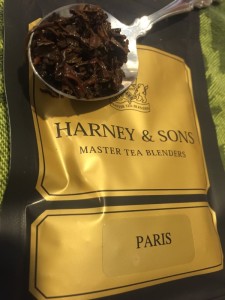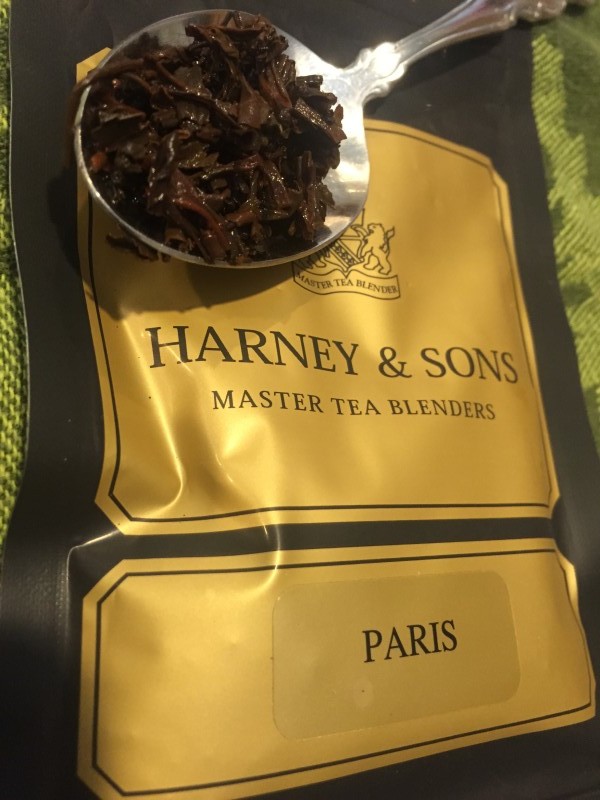 Tea Company Comments taken from their webpage:
First founded out of a love for teas over 30 years and out of his basement began his tea journey. As a Master Blender, serving teas and finding people kept returning for more. The Harney and Sons commitment is to deliver the finest quality tea possible.
Read more about Harney and Sons on their website: Harney and Sons
Chinese tea flavored.
Ingredients: Black tea, vanilla, caramel, lemony bergamot.
Costs at the time of this writing: 1-pound loose leaf – $21.50
Review:
You never know what you are going to get when you buy a blended tea named Paris. I was pleasantly surprised. This is a sweet tea with a caramel scent and flavor. It's a beautiful amber tea and the flavor is not to light not to strong. It's very mellow in flavor yet it blends so well into one surprising flavor.
Hot Tea / Iced Tea Taste Facts: No no no, Hot tea all the way. I felt this tea was very special and a blend well becoming of it's name "Paris".
Till next Tea….