Tea Review – Harney Raspberry Herbal
Tea Selection: Raspberry Herbal
Company Name: Harney and Sons
Location: Millerton, NY
Brand:
Founded: 1983
Founder: John Harney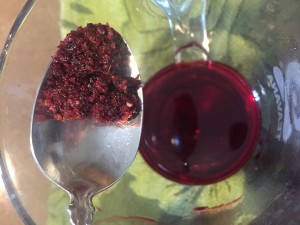 Tea Company Comments taken from their webpage:
First founded out of a love for teas over 30 years and out of his basement began his tea journey. As a Master Blender, serving teas and finding people kept returning for more. The Harney and Sons commitment is to deliver the finest quality tea possible.
Read more about Harney and Sons on their website: Harney and Sons
Herbal tea with a mixture of fun herbs.
Ingredients: Rosehips, hibiscus, raspberry leaves, natural and artificial raspberry flavors.
Costs at the time of this writing: 1-pound loose leaf – $18.50
Review:
So, this tea is on sale, not sure why that is but, it is the reason I came to Harney and Sons at first, then I purchased a few more teas to taste to get a real look at Harney and Sons. First off the scent when you open the packet, WOW! Very Fruity and the color of this tea is a beautiful red color. This tea is strong teas so don't think a light flavoring. It's an herbal tea with a very strong raspberry flavor. Great tea, which is different for sure.
Hot Tea / Iced Tea Taste Facts: Raspberry tea, what a concept and a great springtime tea. Iced really waters it down and it looses that specialness about it and it tastes more like water flavored drink. I'd stick to hot for this tea and possibly a bit of a sweetener if you'd like.
Till next Tea….