Tea House Review – Picasso Coffee House
Picasso Coffee House
Main St. St. Charles Missouri
Come to St. Louis and make sure you leave time to visit Main Street, St. Charles. It's a must! I've had the opportunity to visit Main Street several times and each time it's just more fun.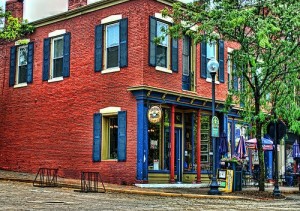 I'm actually taking a class close by so yesterday I decided to run down and visit Picasso's Coffee. When you visit Main Street you have to put in some effort to find a parking spot so, before you go get in touch with me and I'll tell you a parking secret!
Oh and you will do some walking because Main Street is several blocks long and each block is filled with quaint little shoppes, one of which is Picasso's Coffee Shop.
Picasso's sits on the corner of Jefferson and Main, when you enter you feel as if you are going into a cramped tiny coffee house, you'll be wrong. There is plenty of space in the first room and yet even more open space in the next room to sit and enjoy your drink, PLUS there is a very nice outside area to sit and enjoy and watch Main Street go by.
The staff is excited to take your order and even when you change up in the middle they accept the challenge.
Picasso's is a coffee shoppe however it's not short on tea and of course I went with my old stand by Earl Grey and enjoyed every sip.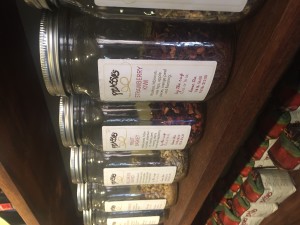 I noticed they started off making it hot and I said: "Oh, I would like that iced – smiles all around and iced it is.
When I got my take out tea it included the tea bag, which was hanging out the side and we all know a tea bag is like a filter so to avoid the dripping I just flipped the bag to the top of the cup, Perfect.
My tea bag broke so I sucked down a few leaves, understandable, so I just moved my straw up and enjoyed. The tea was excellent and possibly if I wanted I could have double brewed but I did not.
I went back the next day and asked the girl about the Tea and she was not informed, so I wrote an email and asked and Chris got back to me:
"Lisa
Thanks for stopping in to Picasso's yesterday! The Earl grey you had comes from our supplier in Iowa, Friedrich's Coffee. The tea was imported by G.S. Haley of San Francisco. The tea is a China black that is flavored in Germany. The flavoring includes oil of bergamot.
Hope that helps!
Thanks again
Chris Schulte"
Sometimes all you have to do is ask to get the answers you need.
Verdict – Visit Main St.
Visit Picasso Coffee and enjoy a beverage for me, it's a tea!
Pinky's Up!
LB.