Tea Infused Dark Chocolate Bark
I just had to share this with you as soon as i saw it.  Amazing ingredients that fit right into our non toxic talks and this fits into my new way of life.
I also love the fact we would be creating it ourselves, controlling the ingredients (a bit more salt and rose a lot more cinnamon)  to what works for you.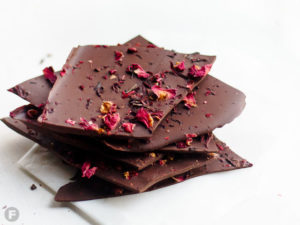 Feast Magazine had this in their monthly magazine so I brought it here to share with you.
ENJOY!