Tea Review – Anxi Teiguanyin – Bana Tea Company
Tea Selection: Anxi Tieguanyin
Company Name: Bana Tea Company
Location: Retail: Hacienda Heights, California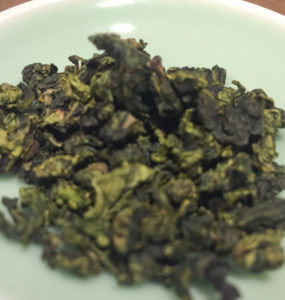 What The Bana Tea Company says about themselves (taken from online source):
Our Mission: Bana Tea Company is dedicated to promoting the discovery and pleasures of Pu-erh teas, probably the most fascinating, esoteric and sought-after teas in China. Behind Pu-erh is ancient history that has survived to a living culture today. It is Bana Tea Company's commitment to bring to you a selection of the highest quality Pu-erh teas available.
Linda Louie, Owner, Purveyor: "As a lifelong tea aficionado, I have long been intrigued by the history, culture and science behind Pu-erh tea. My tea master, Vesper Chan, is a renowned Pu-erh tea expert and owner of The Best Tea House of Hong Kong. With him, I have traveled extensively through Xishuangbanna Prefecture of Yunnan Province in China to visit the ancient tea gardens. Bana Tea Company was named after this beautiful, exotic and famous tea-producing region."
At Bana, we are committed to products that are earth-friendly, socially responsible and natural. From the selection of raw materials to the packaging of the tea, Bana Tea Company gives detailed attention to ensuring the products meet our high standards. We purchase our tea leaves directly from the tea farmers in the high mountains of the famous tea producing regions. The tea leaves are picked from old-growth tea trees between 100 to 400 years old and are harvested and sun-dried by the ethnic minorities who are indigenous to these mountains.
Our tea cakes contain 100% top grade tea leaves. We do not mix higher and lower grades together, a common practice of other tea companies. To preserve the ancient traditions of Pu-erh tea, our tea cakes are wrapped in natural cotton papers and packaged in "tungs," which are comprised of five tea cakes bundled in natural bamboo leaves, a packaging method dating back to over a thousand years ago. To ensure the quality and integrity of our product, the production of our tea cakes is closely supervised and monitored by our tea master and his staff under rigid sanitary conditions.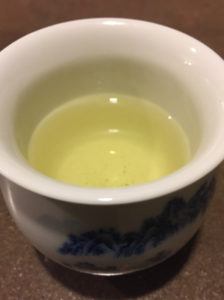 Read more about The Bana Tea Company on their website: HERE.
What The Bana Tea Company says about this tea:
Production area: Anxi, Fujian Province, China
Tieguanyin (Iron Goddess of Mercy) is a lightly oxidized oolong tea produced in Anxi, Fujian Province. In China, Tieguanyin has a reputation of having the smoothness of a black tea, the briskness of a green tea and the aroma of a scented tea.
Tieguanyin oolong is well-known for its intoxicating aroma. Floral, delicate, and mouth-filling, it is a tea that is hard to resist even for someone who is not a regular tea drinker. Cold brew it to enjoy a delicious and refreshing iced tea. Serve it hot and it makes a brisk, clean, and savory drink with a lingering sweet finish.
INGREDIENTS:
Oolong Tea (2016 Vintage – Spring Harvest)
COSTS: $16.00 / 50 grams
Price may vary according to the amount purchased.
MY REVIEW BEGINS
Here is what I think
I love single origin teas for the exact reason they are created: Taste! There is something so unique and untouched about a tea leaf that is picked and processed. That is it and simply done yet the taste explodes and gives you just a sample of the land from which it grew and was harvested!
What I liked
 I love the surprises of these teas, this tea was a tightly rolled green leaf with a very mild vegetal flavor. The scent reminded me of a fresh breeze flowing through a field dusted with some mint. It's got a wonderful fresh flavor once brewed and on twice brew the flavor really comes alive. This is a lovely (as they say) mouth filling, it really does smoothly cover all the taste buds in your tongue and yet is mild and slightly sweet with a very clean finish.
What I did not like
What bad can be said about a mouth filling smooth finishing tea, nothing!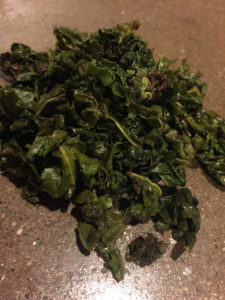 Until next sip pinkies up and face the wind! You got this!
P.S. I've included an average brewing instruction chart below to help you brew your teas.
AVERAGE BREWING INSTRUCTIONS:
These are common instructions for brewing teas, however if the company suggests other brewing I will include it in the review section.
Time and Temperature Guide:
Tea      Temperature Minutes
Black      95°C / 205°F 3 – 5
Oolong/White 85°C / 185°F 3 – 4
Green/Yellow 80°C / 176°F 2 – 3
Herbal/Tisanes.     100°C / 212°F 5 – 15
** As always stated by My Tea Vault, we think you should enjoy tea the way you like it, I like mine very strong with no sweetener, these are just guidelines and I suggest you use the guideline then adjust for your own tastes.
Like us? Love us? Want a certain tea reviewed?
SEND US YOUR COMMENTS