Tea Review – Ceylon Sonata Cold Brew – Adagio
Tea Selection: Ceylon Sonata Cold Brew Iced Tea
Name: Adagio
Location: Clifton, NJ.
Summer is not over yet, folks!  
Tea Company Comments taken from their webpage:
I could find much information about the company on their website but there is a nice page on their web site that leads to many news articles about the company. You can find those articles by clicking this LINK.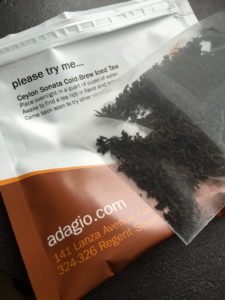 Personally:
I've known about and have tasted Adagio teas for a few years, to me they are one of the small companies that made it big, through hard work and allowing people like me the opportunity to review their teas and tell you all about them. Adagio works hard to make sure their company represents the tea market from tea leaf to last sip. I'm honored to share the reviews of their teas with you!
Read more about Adagio Teas on their website: HERE
BREWING INSTRUCTIONS:
These are common instructions for brewing teas, however if the company suggests other brewing I will include it in the review section.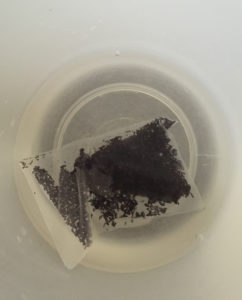 Time and Temperature Guide:
Tea      Temperature Minutes
Black      95°C / 205°F 3 – 5
Oolong/White 85°C / 185°F 3 – 4
Green/Yellow 80°C / 176°F 2 – 3
Herbal/Tisanes.         100°C / 212°F 5 – 15
** As always stated by My Tea Vault, we think you should enjoy tea the way you like it, I like mine very strong with no sweetener, these are just guidelines and I suggest you use the guideline then adjust for your own tastes.
INGREDIENTS:
Premium Black Tea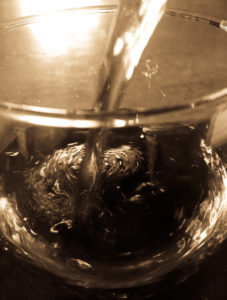 What the site has to say about their product:
Premium black tea in cold-brew pouches. Simply place overnight in a pitcher of water. Awake to find a tea rich in flavor and aroma, at a price that's a fraction of the supermarket-bought teas. For quicker preparation, steep in hot water for five minutes and add ice. Contains black tea from Sri Lanka, bright and lively, with a classic iced tea flavor and aroma. Makes 40 ounces.
COSTS: $8.00 / 8 pouches
Price may vary according to the amount purchased.
REVIEW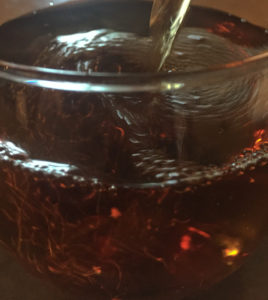 Brewed: Lovely light liquor that is clear and light brown
Scent: Light scent of a brewed tea.
Flavor: very smooth and it just flows, a very light tea that reminds me of a sun tea without the sun.
Sentiments: Now here is the difference, remember this tea was cold brewed overnight. No heat involved as the tea brews overnight in the fridge and the results are very good. This tea is not sweetened and that is okay for me but if you want to add a syrup or sweetener then you can. Great for breakfast when company spends the night. No mess, no fuss!
My Tea Vault score values of 1-10 (10 being the best): "10".
Till next sip…