Tea Review – Coconut Noir – Canton Tea Compny
Tea Selection: Coconut Noir
Company Name: Canton Tea Co.
Location: Yanley Lane Bristol and London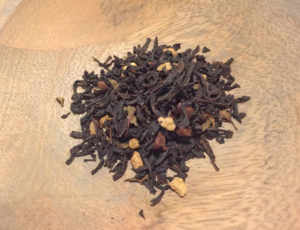 What Canton Tea Co. says about themselves (taken from online source):
Canton Tea was founded in 2007 in London by Jennifer Wood. For years she had been unwittingly drinking some of the most expensive green tea in the world, a Pouchong given to her each spring by a tea-farmer friend in Taiwan.
It was the love of this tea that inspired the business. After a career as a copywriter in brand design, she wanted to create a company around the authentic pleasure of handmade tea.
Edgar Thoemmes, a natural entrepreneur with a gift for technology and a highly developed taste for fine tea, soon joined Jennifer. They set out to source the very best teas in the world, travelling to tea farms, meeting the producers and learning about tea. The learning never stops.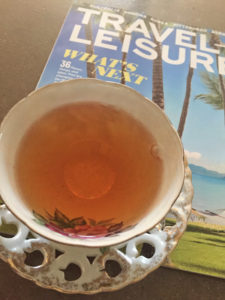 Read more about Canton Teas on their website: HERE. http://www.cantonteaco.com
What Canton Tea says about this tea:
The black tea in this extremely popular Fruit Noir blend is Yunnan Black or Dian Hong. It is a very famous and sought after tea inside China due to its natural caramel fragrance and rich, sweet, robust flavour. It is a relatively new black tea – only around 100 years old – but it lends itself superbly to blends. In this Fruit Noir range it absorbs our high grade, natural, French fruit oils and is studded with dried fruit pieces that release their flavour when infused.
INGREDIENTS:
Black Tea from China with natural coconut fruit oil.
COSTS: 50g Foil Bag £4.50
Price may vary according to the amount purchased.
MY REVIEW BEGINS
Here is what I think
Coconut Noir is a medium liquor brewed tea, it has a sweet Fruit scent however once brewed the coconut scent takes the front line. I love when the taste and scent of a tea contradict each other; it's like a game of who will win the taste of the palate. There is a light coconut essence and the tea is a light tea with no after taste and no bitterness.
What I liked
I liked the smoothness of this tea, it just flowed and it had a natural soft sweetness to it. The fact that the bitterness and aftertaste were missing is always a plus for me.
What I did not like
I LOVE coconut and would have loved a stronger coconut flavor, but then again it would have been a coconut black tea, not a black tea with coconut! J
Until next sip pinkies up and face the wind! You got this!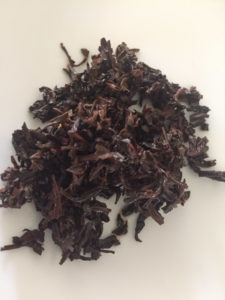 P.S. I've included an average brewing instruction chart below to help you brew your teas.
AVERAGE BREWING INSTRUCTIONS:
These are common instructions for brewing teas, however if the company suggests other brewing I will include it in the review section.
Time and Temperature Guide:
Tea      Temperature Minutes
Black      95°C / 205°F 3 – 5
Oolong/White 85°C / 185°F 3 – 4
Green/Yellow 80°C / 176°F 2 – 3
Herbal/Tisanes.         100°C / 212°F 5 – 15
** As always stated by My Tea Vault, we think you should enjoy tea the way you like it, I like mine very strong with no sweetener, these are just guidelines and I suggest you use the guideline then adjust for your own tastes.
Like us? Love us? Want a certain tea reviewed?
SEND US YOUR COMMENTS!