Tea Review – Detox – Earth Teaze
Tea Selection: Detox
Company Name: Earth Teaze
Location: Retail: Mississauga, Ontario and Buffalo, NY.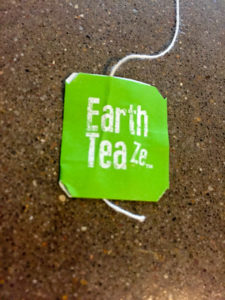 What. Earth Teaze says about themselves (taken from online source):
Earth Teaze is recognized for luxury teas at the highest quality with an exceptionally clean taste and attractive price. The freshness of our teas maximizes their health benefit with no compromise of quality and taste. We commit to providing high quality, well-priced teas for your enjoyment.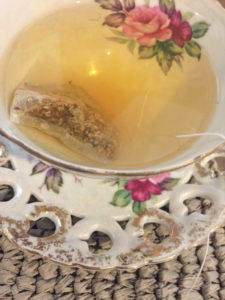 Read more about Earth Teaze on their website: HERE. http://www.earthteaze.com
INGREDIENTS:
Aniseed
Fennel Seed
Cardamon
Licorice Root
Coriander Seed
Celery Seed
Natural Lemon Flavoring
COSTS: $4.99 / 20 tagged individually wrapped
Price may vary according to the amount purchased.
MY REVIEW BEGINS
Here is what I think
I would have to say at times my opinion does not matter but when it comes to tea reviews I have helped more people find the perfect tea for them then anyone I know or have seen on social media. I love what I do and when it comes to reviewing teas I am honored.
Earth Teaze sent me a box of teas and I was thrilled, most were unique and I loved exploring them. The last thing I do is look at the website. I try to not be influenced by what is written or ingredients so I can be very honest in my opinion!
What I liked
LICORICE! This tea had a first scent of licorice and cardamom, it smelled a bit like a spice store.
What I did not like
Tasted a bit too much like a seasoning then a tea, by the third sip I tasted fennel. It was a bag tea so it was more like a dust then a tea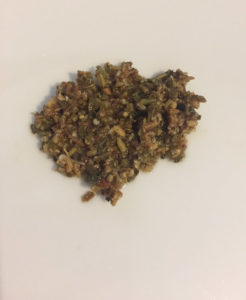 Until next sip pinkies up and face the wind! You got this!
P.S. I've included an average brewing instruction chart below to help you brew your teas.
AVERAGE BREWING INSTRUCTIONS:
These are common instructions for brewing teas, however if the company suggests other brewing I will include it in the review section.
Time and Temperature Guide:
Tea      Temperature Minutes
Black      95°C / 205°F 3 – 5
Oolong/White 85°C / 185°F 3 – 4
Green/Yellow 80°C / 176°F 2 – 3
Herbal/Tisanes.         100°C / 212°F 5 – 15
** As always stated by My Tea Vault, we think you should enjoy tea the way you like it, I like mine very strong with no sweetener, these are just guidelines and I suggest you use the guideline then adjust for your own tastes.
Like us? Love us? Want a certain tea reviewed?
SEND US YOUR COMMENTS!