Tea Review – Earl Grey – Barry's Tea
Tea Selection: Earl Grey
Name: Barry's
Location: Cork, Ireland
Tea Company Comments taken from their webpage:
Barry's Tea was founded in 1901 by James J. Barry, grandfather of our Chairman, Peter Barry. From the very beginning, quality was at the heart of our family's business. In 1934, Anthony Barry was awarded the Empire Cup for tea blending, confirming his expertise in the tea trade. This tradition of quality without compromise continues to this day.
In 1960, Peter Barry, Anthony's son, pioneered the concept of wholesaling tea and began sourcing tea from East Africa. There was an incredible reaction to these new blends, and they became something of a Barry's Tea signature. It became apparent that the qualities of freshness, flavor and that distinctive golden color were very much unique to our tea.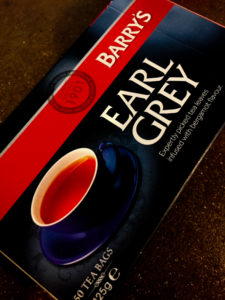 Personally:
Connected with Barry's tea online and I love the history of the company and the commitment to bringing the best tea they can find in classic blends. It's a great company with a history of renowned teas and and generations of tea knowledge.
Read more about Barry's Tea on their website: HERE
BREWING INSTRUCTIONS:
These are common instructions for brewing teas, however if the company suggests other brewing I will include it in the review section.
Time and Temperature Guide:
Tea      Temperature Minutes
Black      95°C / 205°F 3 – 5
Oolong/White 85°C / 185°F 3 – 4
Green/Yellow 80°C / 176°F 2 – 3
Herbal/Tisanes.         100°C / 212°F 5 – 15
** As always stated by My Tea Vault, we think you should enjoy tea the way you like it, I like mine very strong with no sweetener, these are just guidelines and I suggest you use the guideline then adjust for your own tastes.
INGREDIENTS:
Black Tea
4% Bergamot Granules
What the site has to say about their product:
Our Earl Grey is a refreshing and fragrant tea blend with a distinctive flavor and aroma derived from the addition of bergamot granules for the most perfectly relaxing afternoon drink.
COSTS: €3.09 and up
Price may vary according to the amount purchased.
REVIEW
Brewed: Medium in color liquor.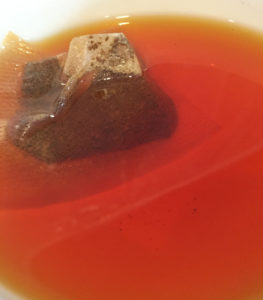 Scent: Strong black tea scent with a hint of citrus.
Flavor: Very strong tea, bitter and yes, I again added some sugar to it and it made a wonderful cup of tea that reminded me of my grandmothers.
Sentiments: The entire Barry collection is a fabulous way to experience tea from other countries, and this tea is no exception. It's a bold and strong tea. It's a fabulous morning and afternoon tea and will wake you right up. I like mine with sweetener and that is okay because I'm used to a lighter/less bitter tea. It shows the versatility of tea and I am thrilled to have been able to sample this tea for you. You have to try it!
My Tea Vault score values of 1-10 (10 being the best): "8".
Till next sip…