Tea Review | Earl Grey | Pique Tea (the crystal tea)
Tea Selection: Earl Grey
Company Name: Pique
Location: San Francisco, California
Founder: Simon Cheng
Tea Company Comments taken from their webpage:
After scouring the world in search of the best tea farms, tea masters and tea makers, we developed a way to brew loose leaf tea and then crystallize it. We work with our Tea Master, Roy Fong to source the best leaves from trusted farms, brew the leaves at exactly the right temperature and right time (so you don't have to), then remove the leaves and distill that brew into Tea Crystals. Now all you have to do is add water and voila! you have exceptional tea in a instance.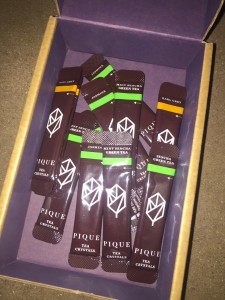 Personally: In all honesty I was a bit skeptical of this new way of drinking tea. I care about what I put into my body I'm an organic gal, and I care just about as much as to the information I give to my readers and fellow tea bloggers.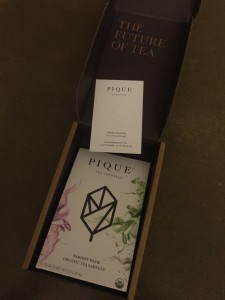 Before tasting I did a lot of exploring and their website is really fun and all those "try our tea crystals" buttons. Do it, give it a try.
Simon Cheng brought his love for tea combined it with his Hong Kong roots and California upbringing to light into what they have now is the Pique Tea Crystals. His dislike of the cardboard tea bag taste and no diffuser he liked he spent years searching for the right combination of tea, tea master and tea makers to develop Pique Tea.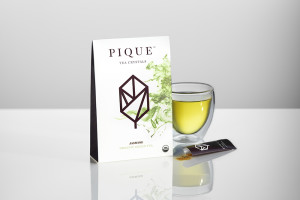 So what it in it? From what I have found and ingredients listed: Tea!
A revolutionary tea you zip open, pour, add water and drink!
Read more about Pique Teas on their website: Pique Teas.
INGREDIENTS:
Organic Tea
Natural Flavors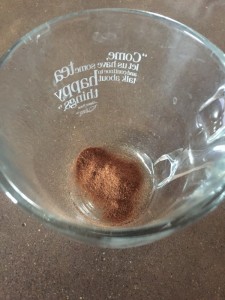 COSTS: They have an incredible offer of free sample ($2 shipping) that offers a variety of there teas and you sincerely have to do try it. After you try it and like it they have a unique way to order your tea. Check it out HERE. (www.piquetea.com)
REVIEW: Light body, robust, floral taste
Prior to brew: A very fine powder it has a decent aroma to it. You have to put the tea in first then the hot water, it just brews better that way.
Brewed: There is no brewing time besides heating up the water! You pour and drink! That simple.
Scent: Very floral scent, with a slightly vegetal smell
Flavor: Beautiful color with a robust slightly bitter taste (remember I do not add any sweetener to my review samples). Very enjoyable and a great morning or evening tea. Something to sit down and enjoy sip by sip
Sentiments: I don't know the process and that is okay ingredients say a lot and those remain organic and true tea's. There is nothing left "floating" in your tea once you stir it the tea absolutely dissolves, it's clear and beautiful!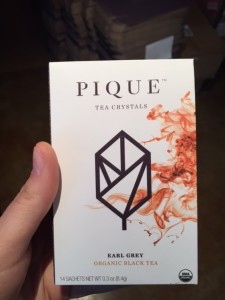 The tea did surprise me as good, actually pretty amazing that it comes from tea that is then transformed into a convenient powder/crystal and then.. Heat the water and then you have your cuppa! It's really a great new trend that I am sure will be around and grow as word travels on what a great concept, but better yet a great tea
My Tea Vault score values of 1-10 (10 being the best): "7"
Till next Tea….