Tea Review – Earl Grey Royal – Teh Ku
Tea Selection: Earl Grey Royale
Company Name: Teh Ku
Location: Based in Dublin, Ohio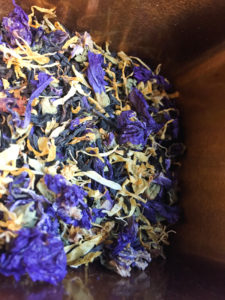 What Teh Ku says about themselves (taken from online source):
International tea house that embraces all tea cultures from all over the world. Locally owned, TehKu has been opened for over ten years now. We love supporting our community and local businesses. About 80% of our tea are blended here in Dublin, OH. We serve freshly made foods and drinks daily at the store.
Our goal is to promote and support healthy lifestyle in our community. Our goal is to support our customers, employees, and friends in their journey to wholeness and wellness. We partner with several local friends and businesses to help us achieve these goals. Please ask us how we can help you or refer you to these wonderful resources.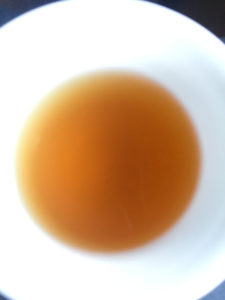 Read more about For Teas Sake on their website: HERE.
Just a reminder from my comments, their site is not up and running, so you won't find much information about the company there.
I did locate their Facebook Page: HERE
INGREDIENTS:
According to the package:
Premium Black Tea with Bergamot Oil
COSTS: $11.95
Price may vary according to the amount purchased.
MY REVIEW BEGINS
Here is what I think
First I have to say I reached out to Teh Ku for some clarification on their tea and they did not return my message. I gave them some time, and no response so, my review is this.
My children were in Ohio for an Buckeyes game and they stopped into Teh Ku and purchase me this tea, knowing my favorite tea is an Earl Grey. I wrote to the company because the ingredient list did not match what was in the bag and this tea was less then Earl Grey and more like water. I was deeply disappointed.
I took almost double the 1.5 tsp to make a cup of decent tea and you can see from the picture, the flowers, corn flower and other herbs not listed on the label.
I first went to check their website and the site was down, for me this is a warning that possibly the company is not doing well, or possibly making changes, then with no response I felt the best to do was to write my review and let the review fall where it may.
I will forever be honest in my reviews and never fluff or sugar coat a tea or any product I review, if a company is not producing what they say then I have the responsibility to tell you.
So, my review is not good for Teh Ku is not good with a lack luster tea, no website and no response.
I'd be cautious shopping there, I'm not sure what is going on.
Be well..
Until next sip pinkies up and face the wind! You got this!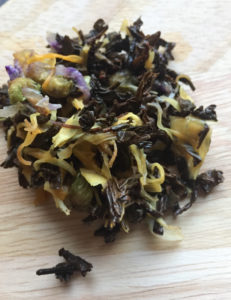 P.S. I've included an average brewing instruction chart below to help you brew your teas.
AVERAGE BREWING INSTRUCTIONS:
These are common instructions for brewing teas, however if the company suggests other brewing I will include it in the review section.
Time and Temperature Guide:
Tea      Temperature Minutes
Black      95°C / 205°F 3 – 5
Oolong/White 85°C / 185°F 3 – 4
Green/Yellow 80°C / 176°F 2 – 3
Herbal/Tisanes.     100°C / 212°F 5 – 15
** As always stated by My Tea Vault, we think you should enjoy tea the way you like it, I like mine very strong with no sweetener, these are just guidelines and I suggest you use the guideline then adjust for your own tastes.
Like us? Love us? Want a certain tea reviewed?
SEND US YOUR COMMENTS