Tea Review – Earl of Grey – The Tea Spot
Tea Selection: Earl of Grey
Name: The Tea Spot
Location: Bolder, Colorado
Owner: Maria Uspenski
Tea Company Comments taken from their webpage:
The Tea Spot is a leading producer of handcrafted whole leaf teas and the creator of Steepware®—innovative teawares that make healthy tea effortless and accessible. The company was founded in 2004 by Maria Uspenski, a cancer survivor drawn to the health benefits of whole leaf tea during her recovery. Her message is simple and powerful: tea in its freshest form renders premium flavor and unmatched health benefits. With a steadfast mission to foster health and wellness through tea, The Tea Spot donates ten percent of all sales in-kind to cancer and community wellness programs. To date, they have supported over 100 organizations and touched more than 10,000 lives. The Tea Spot is a Colorado-based Certified B Corp, woman-owned and operated philanthropic business.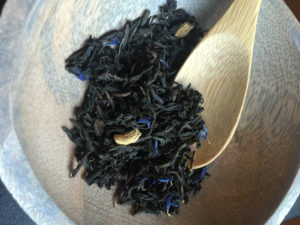 Personally:
Tea spot is a company that I found through the Internet and when I saw that it was woman owned and proceeds go towards charities I was thrilled to be able to sample a couple of their teas and tell you about them. Their unique company along with their products of tea and tea brewing, ceremonial and drinking make this company well rounded.
Read more about The Tea Spot on their website HERE
BREWING INSTRUCTIONS:
These are common instructions for brewing teas, however if the company suggests other brewing I will include it in the review section.
Time and Temperature Guide:
Tea      Temperature Minutes
Black      95°C / 205°F 3 – 5
Oolong/White 85°C / 185°F 3 – 4
Green/Yellow 80°C / 176°F 2 – 3
Herbal/Tisanes.         100°C / 212°F 5 – 15
** As always stated by My Tea Vault, we think you should enjoy tea the way you like it, I like mine very strong with no sweetener, these are just guidelines and I suggest you use the guideline then adjust for your own tastes.
INGREDIENTS:
 Black tea
licorice root
mallow flowers
bergamot
citrus & vanilla flavoring
What the site has to say about their product:
This unique blend takes Earl Grey to invigorating new heights by melding traditional bergamot flavoring with full leaf black tea alongside perfect proportions of citrus, vanilla, licorice root, and mallow flowers. The result is a captivating aroma and a deep liquor with a well-balanced, smooth, bright, and creamy flavor. This premium tea is for those who like to explore new ground, and the pyramid sachets are a must for fans of modern convenience.
COSTS: $6.95 / 12 Sachets (loose tea available as well)
Price may vary according to the amount purchased.
REVIEW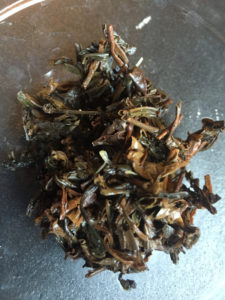 Brewed: A medium brewed liquor.
Scent: Not your typical Earl Grey but more on the citrus side of scents.
Flavor: Very smooth sweet and soft tea with a Vanilla note that carried through the citrus and blends in every so nicely with the the Black tea. Not a bitter tea at all and there is no aftertaste.
Sentiments:
I love an Earl Grey and I love the ones that now impress me and are unique, this would be one of them. It's not a typical Earl, but it's base is that of the black tea with bergamot but added in are the vanilla/licorice and citrus with combine so well to make this tea just a tad bit over the top of unique. I loved the notes of licorice and vanilla as that sweetened the tea and gave it a very mellow and smooth taste.
My Tea Vault score values of 1-10 (10 being the best): "9".
Till next sip…