Tea Review – Eco Cha – High Mountain Concubine Oolong
Tea Selection: High Mountain Concubine Oolong
Name: Eco-Cha Teas
Location: Taiwan
Tea Company Comments taken from their webpage:
Co-founder Andy Kincart has lived mostly in Taiwan since 1989. In 1993, his appreciation for the locally grown tea that he had already developed led him to the home of Tony and Lisa Lin in the Dong Ding Mountain tea growing region. Since then, it has been an ongoing exploration of the world of tea, which has provided a fulfillment that is unique to this island. Tony and Lisa Lin are among Taiwan's primary proponents of tea culture, and Andy has watched their efforts flourish over the last 20 years as a close friend and supporter.
Since 1997, Andy has been sharing this passion for tea as a private exporter of quality Oolong Tea. Now, after decades of an ever-deepening appreciation for this cultural treasure – he is endeavoring to be more progressive through his involvement with Eco-Cha.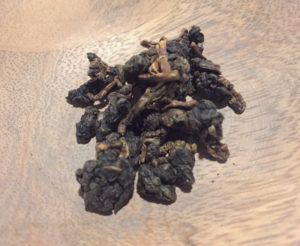 Personally:
When a company goes out of it's way to send a presentation to you it says a lot about the company, I loved the packaging design by Eco Cha.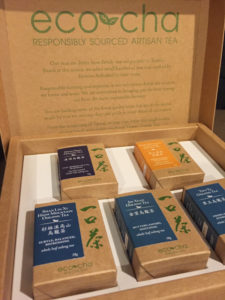 Its adorable packaging just welcomes you to their amazing Single-sourced Taiwan teas. As you read the reviews realize it's one of the first single sourced teas I've reviewed and I've loved the experience and so will you. Take my reviews and realize Single sourced teas are incredibly vibrant and their tastes take you back to the area they are harvested, each individual and each one incredibly amazing.
Read more about Eco-Cha Teas on their website: Eco-Cha Teas.
BREWING INSTRUCTIONS:
These are common instructions for brewing teas, however if the company suggests other brewing I will include it in the review section.
Time and Temperature Guide:
Tea     Temperature Minutes
Black      95°C / 205°F 3 – 5
Oolong/White 85°C / 185°F 3 – 4
Green/Yellow 80°C / 176°F 2 – 3
Herbal/Tisanes.         100°C / 212°F 5 – 15
** As always stated by My Tea Vault, we think you should enjoy tea the way you like it, I like mine very strong with no sweetener, these are just guidelines and I suggest you use the guideline then adjust for your own tastes.
INGREDIENTS:
High Mountain Concubine Oolong
COSTS: $16.00 / 75 grams
Price may vary according to the amount purchased.
REVIEW
From Eco Cha: This batch of tea was procured by our tea advisor, Lisa Lin – whose friend often visits tea factories during harvest time to get first picks. This farm is located just across the valley and to the south of our Shan Lin Xi source, at about the same elevation. This area has produced many award winning teas in local competitions.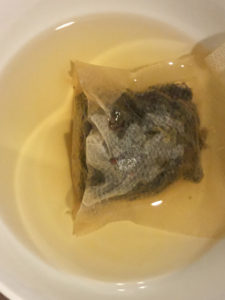 Prior to brew: Nutty scent.
Brewed: This tea has a pale yellow liquor.
Scent: Such a light scent with a somewhat nutty scent.
Flavor: Slight bitter tea with a very light flavor with essences of floral, honey and a meadow.
Sentiments: This smooth floral and honey flavor goes a long way in satisfying a good tea desire. It's a slight bitter with a strong tea backing, this tea will wake you up with it's aroma as well as flavor.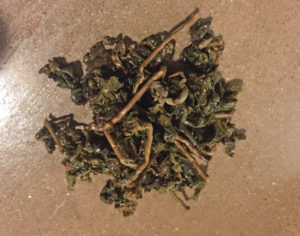 My Tea Vault score values of 1-10 (10 being the best): "8".
Till next sip…