Tea Review – Jalam Tea – Zhang Lang and Ba Ka Ngoi
Company Name: JALAM TEAS
It was such a delight to receive these teas and I'm excited to share them with you.  Jalam teas also offer a tea subscription with a new tea and new story every month.  Make sure to check out their website there is a wealth of information about their teas. 
TEA SELECTION: ZHANG LANG TEA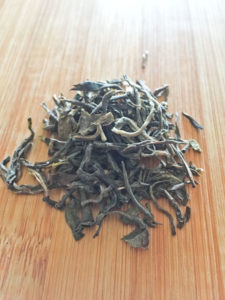 Interesting Highlights:
Stong tea as with all CRC teas, tiny particles of tea prepared for it's intense flavor. 
Ingredients:
Green unfermented Puerh
The Scent or Aroma:
Dark, Earthy, Strong Scent.
Review:
This tea and the ones to follow are strong teas, bitter and a dark brew.  I added milk and it really mellowed this tea out.  So you can enjoy it both ways.
Cost: $24.00 / 100 g cake
Price may vary according to the amount purchased.
********************************
TEA SELECTION: BA KA NGOI FERMENTED PUERH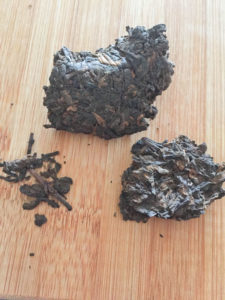 Interesting Highlights:
Very dark tea made in the familiar CTC way
Ingredients:
Fermented (black, cooked) puerh
The Scent or Aroma:
Strong tea with a strong connecion to the earth.
Review:
Adding milk to this tea really mellows it out and brings out a slightly different flavor and leaving it black it's a strong and would give anyone moving from coffee an amazing choice.
Cost: Unavailable at this time/ Sold Out
Price may vary according to the amount purchased.
Company highlights, notes and more:
One of the globe's most timeless and vital commodities, tea, has inspired words, thoughts and deeds like few other plants. We celebrate its ability to both bring people together and to enhance the solitary moments. We also find inspiration from tea's understated and eternal role as one of the planet's great-unpolluted fuels.
JalamTeas concentrates on Yunnan's teas, with an emphasis on the heralded Puerhs. From years of sourcing, writing and sipping the teas from southern Yunnan, we have selected teas based on taste, production, history and geography. We select teas that are not only 'originals', but also teas that are rarely, if ever, available to palates beyond Asia. Teas that are classics in their own rights with their own stories.
With each tea we offer, we will delve into not only the teas themselves; we will present the adventure and tale of each tea. Our own tea journey will trace and source teas from some of planet's original tea strongholds gifting a view and taste into the places, people and of course the tea itself.
Read more and visit the website: CLICK HERE. 
******************************************************************
I hope you all are enjoying and sharing our tea reviews.  I love our tea loving community and as tea continues to grow and flourish so will our reviews.  I plan on keeping us all informed on what is going on, what is new, what is bad and simply what is.
Please take a moment to sign up for our newsletter and follow us on Facebook, Twitter and Instagram.  So much more to share and the newsletter gives us discounts, giveaways and tea company's inspirations.  Don't be left out of our community.
Below I have included an instructional brewing chart to help you brew your teas.
Like us? Love us?  Want a certain tea reviewed?
SEND US YOUR COMMENTS!
(So serious, write to me and tell me what you are thinking, I honestly want to hear from everyone!)
Don't forget to follow me and make sure you say Hello!
 Facebook
******************************************************************
AVERAGE BREWING INSTRUCTIONS:
These are common instructions for brewing teas, however if the company suggests other brewing I will include it in the review section.
Time and Temperature Guide:
Tea      Temperature   Minutes
Black      95°C / 205°F   3 – 5
Oolong/White 85°C / 185°F   3 – 4
Green/Yellow 80°C / 176°F   2 – 3
Herbal/Tisanes.          100°C / 212°F   5 – 15
** As always stated by My Tea Vault, we think you should enjoy tea the way you like it, I like mine very strong with no sweetener, these are just guidelines and I suggest you use the guideline then adjust for your own tastes.