Tea Review – Japanese Tea Co. IN – Issaku and Gokuzyo
Company Name: JAPANESE GREEN TEA IN
TEA SELECTION: ISSAKU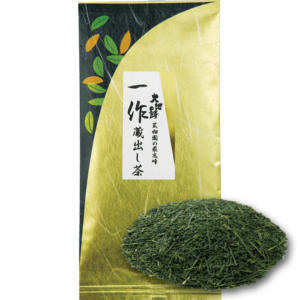 Interesting Highlights:
I am told this tea is a select and rare tea hard to get so it is an honor to bring it before you. This tea was created by Farm Master Mr. Arahata at Arahataen Green Tea Farm in Japan.
Ingredients:
Japanese Green Tea.
The Scent or Aroma:
Slight vegetal aroma, but very slight (can't wait to brew this one)
Review:
Brewing this tea you can begin to smell the aroma of a mild tea that has a slight pea green appearance. No bitterness or aftertaste but a lovely envisioned field or meadow with a lingering mellowness. I love the fine slivers of tea that expand in the hot water. Beautiful tea.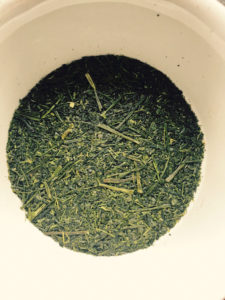 Cost: See website for information
Price may vary according to the amount purchased.
********************************
TEA SELECTION: GOKUZYO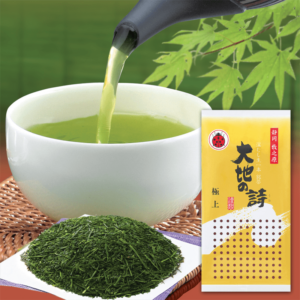 Interesting Highlights:
Gokuzyo are tea leaves from the first cutting and essentially mean "highest grade" in Japanese.
Ingredients:
Japanese Green Tea
The Scent or Aroma:
Vegetal Scent once brewed with a nutty overtone.
Review:
Once brewed this tea comes alive with a medium greed beverage that is full bodied and full of flavor, slightly vegetal with a nutty note as well as that of slight sweetness to add even more variety to this tea. I absolutely love that you can brew a single leaf and come up with so many different flavors, this tea s well as the one above are truly a joy with so many subtle notes that you can only imagine the area they are from and the love that took to create them.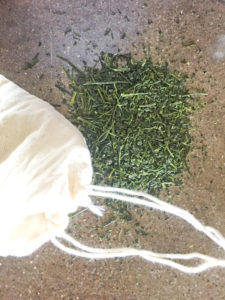 Cost: See website
Price may vary according to the amount purchased.
Company highlights, notes and more:
In the 21st century, people are ever more often deciding to live healthy lifestyles. They eat better than they did before. They exercise. To be a part of this trend toward better overall health, we import superior authentic Japanese green tea.
Our Mission: to improve our customers' overall health by providing magnificent products delivered with industry-leading customer service.
Our tea is the No. 1 seller on the Rakuten website in Japan and is only grown there under the most stringent quality controls.  We're proud to be the only place where you can get this premium green tea in the United States.
Our tea is high in catechin, which is good for your overall digestion. It's rich in vitamin C and vitamin E, contains no cholesterol or sodium, and contributes to your skin's smoothness. It also has less caffeine and more nutrients than other teas, green or otherwise. When it comes to Japanese Green Tea, we're definitely "in-the-know." Our philosophy comes from with"in" our commitment to excellence, and we're determined to help you feel better "in"side. Our name Japanese Green Tea "in" comes from this philosophy.
We farm our tea plants only through use of the Chagusaba Method. As our ancient forebears did, we harvest silver pampas grass and other succulents to create the mulch we use as topsoil. This mulch helps form the best dirt in the world for growing green tea, which is why our tea is as nutrient-filled and tasty as it is.
As a business, we place a high priority on community involvement and charitable giving. We currently donate 10 percent of our profits to One Child Matters. To take advantage of all we have to offer and help us support a worldwide effort to lift children out of poverty, contact us to get some of our highest-quality green tea today.
Read more and visit the website: CLICK HERE.
******************************************************************
I hope you all are enjoying and sharing our tea reviews. I love our tea loving community and as tea continues to grow and flourish so will our reviews. I plan on keeping us all informed on what is going on, what is new, what is bad and simply what is.
Please take a moment to sign up for our newsletter and follow us on Facebook, Twitter and Instagram. So much more to share and the newsletter gives us discounts, giveaways and tea company's inspirations. Don't be left out of our community.
Below I have included an instructional brewing chart to help you brew your teas.
Like us? Love us? Want a certain tea reviewed?
SEND US YOUR COMMENTS!
(So serious, write to me and tell me what you are thinking, I honestly want to hear from everyone!)
Don't forget to follow me and make sure you say Hello!
******************************************************************
AVERAGE BREWING INSTRUCTIONS:
These are common instructions for brewing teas, however if the company suggests other brewing I will include it in the review section.
Time and Temperature Guide:
Tea      Temperature Minutes
Black      95°C / 205°F 3 – 5
Oolong/White 85°C / 185°F 3 – 4
Green/Yellow 80°C / 176°F 2 – 3
Herbal/Tisanes.         100°C / 212°F 5 – 15
** As always stated by My Tea Vault, we think you should enjoy tea the way you like it, I like mine very strong with no sweetener, these are just guidelines and I suggest you use the guideline then adjust for your own tastes.