Tea Review – Love Life – Harney and Sons
Tea Selection: Love Life Tea
Company Name: Harney and Sons
Location: Retail: New York Locations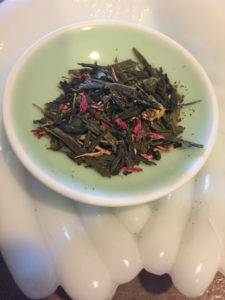 What. Harney and Sons say about themselves (taken from online source):
Harney & Sons was founded on a commitment to deliver customers the finest quality tea possible. This promise, made 30 years ago, serves as the company's guiding principle. Today, Harney & Sons Tea remains family owned and managed, with three generations of Harney's preserving John's tradition of fine tea and traveling the world in search of the finest ingredients.
It is not only the Harney mission to deliver quality tea products to their customers, but also to educate the world of tea history and taste. Whether through their dedicated customer service team, their published guides to tea drinking, or their two tea tasting shops, the Harney & Sons team works to pass on their passion of tea to a wide audience. From lugging heavy tea filled chests down their basement stairs, to stocking shelves at Targets nationwide, Harney & Sons remains committed to delivering their customers a superior tea drinking experience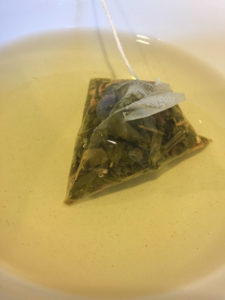 Read more about Harney and Sons on their website: HERE. https://www.harney.com
What Harney and Sons say about this tea:
This Love Life tea, aptly named for GMHC's slogan and logo, is a blend of Bancha green tea with strawberry, coconut, vanilla, and puffed rice. 50% of the sales from this tea will be donated back to GMHC, an organization fighting to end the AIDS epidemic and uplift the lives of all affected.
INGREDIENTS:
Bancha Green Tea
Strawberries
Coconut
Vanilla
Puffed Rice
COSTS: $12.00 for a tin of 20 sachets
Price may vary according to the amount purchased.
MY REVIEW BEGINS
Here is what I think
Love life had to be a tea that caught my attention. This tea has a lovely strawberry vanilla scent that matches it's flavor. This is a mild refreshing tea that is good hot or cold (yes, I put it on ice and loved it).
What I liked
Did you see there is puffed rice in this tea? I love that very slight flavor that puffed rice puts in a tea. This tea is mild and has a lovely flavor. Both hot and cold is a real winner for many of my tea lovers.
What I did not like
Nothing, love it and it's unique and I loved that too!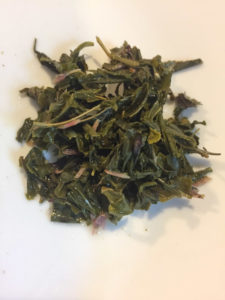 Until next sip pinkies up and face the wind! You got this!
P.S. I've included an average brewing instruction chart below to help you brew your teas.
AVERAGE BREWING INSTRUCTIONS:
These are common instructions for brewing teas, however if the company suggests other brewing I will include it in the review section.
Time and Temperature Guide:
Tea      Temperature Minutes
Black      95°C / 205°F 3 – 5
Oolong/White 85°C / 185°F 3 – 4
Green/Yellow 80°C / 176°F 2 – 3
Herbal/Tisanes.         100°C / 212°F 5 – 15
** As always stated by My Tea Vault, we think you should enjoy tea the way you like it, I like mine very strong with no sweetener, these are just guidelines and I suggest you use the guideline then adjust for your own tastes.
Like us? Love us? Want a certain tea reviewed?
SEND US YOUR COMMENTS!