Tea Review – Mint Chilla Chai Nilla – The Spice and Tea Excange
Tea Selection: Mint-Chilla Chai Nilla
Company Name: The Spice and Tea Exchange
Location: Retail: Branson, Missouri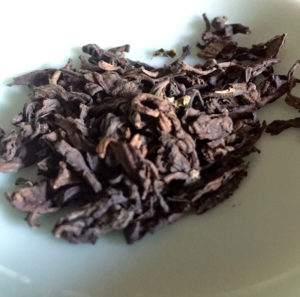 What The Spice and Tea Exchange says about themselves (taken from online source):
When we opened our first store in 2005 (formerly Old Spice Traders), we never dreamed our little store in St. Augustine, FL would become a nation-wide franchise.
We've dedicated ourselves to our mission, "Creating & sharing the experience of a more flavorful life," and in doing so, we've brought a one-of-a-kind shopping experience and 18th Century Trading Post retail concept to life. With the help of our executive team, managing partners, and dedicated corporate team members, The Spice & Tea Exchange® (TSTE®) has been franchising since 2008, and has celebrated 50+ store openings in 26 states and the District of Columbia, in just a few years!
With a wide selection of seasonings for any food lover and dozens of choices for any tea enthusiast, it's easy to Find Your Way To Flavor!® within a TSTE® store. The Spice & Tea Exchange® offers more than 140 spices, over 80 exclusive hand-mixed blends, 16 naturally-flavored sugars, an array of salts from around the world, and more than 30 exotic teas. We focus on providing high quality products and accessories to home cooks, chefs, and tea lovers in an old-world spice traders' atmosphere.
When you walk into a TSTE® store, you'll see, AND SMELL, The Spice & Tea Exchange® difference! Visitors are immediately immersed in a sensory experience where they can explore, open the jars and smell, and speak with knowledgeable staff who truly love what they do. We enjoy swapping good recipes and fun stories, so stop on by! You'll typically find us hand-mixing our custom blends and seasonings right in the store, bagging our teas, or putting together unique gifts for our guests.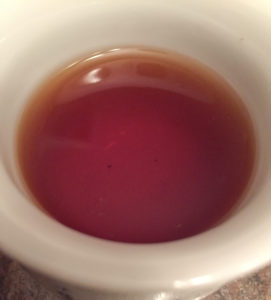 Read more about The Spice and Tea Exchange on their website: HERE.
What The Spice and Tea Exchange says about this tea:
A pu-erh chai tea with creamy vanilla, bright peppermint, and a touch of cinnamon. A rich smooth tea that adds a refreshing minty twist to the traditional chai tea flavors.
INGREDIENTS:
Organic green pu-erh tea
organic peppermint
organic cinnamon
organic vanilla bean
organic licorice root
COSTS: $6.89 / 1 oz.
Price may vary according to the amount purchased.
MY REVIEW BEGINS
Here is what I think
I was not sure what to think of this tea with the name Mint Chilla Chai Nilla, was it minty, spicy or like a chai, well let me tell you on first scent this is a mint based tea with a sweet scent.
The leaves are tightly rolled. There is a slight scent of licorice as well.
What I liked
This tea is really a fun warm tea full of cinnamon and licorice, the brew is dark yet the tea itself is mild and the mint is front and center. This is a tea that would be great for a relaxing drink or a throat or sinus opening brew. There is something special about that mint and licorice mint. Fun thing about this tea is it's all natural and a pu'erh tea. Lovely combination.
What I did not like
I can't complain about a tea that really brings it in scent and taste. Probably my only complaint is that I did not buy enough of it, the name had me fooled! Should have followed my own rules "read the ingredients".
Until next sip pinkies up and face the wind! You got this!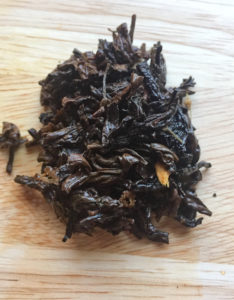 P.S. I've included an average brewing instruction chart below to help you brew your teas.
AVERAGE BREWING INSTRUCTIONS:
These are common instructions for brewing teas, however if the company suggests other brewing I will include it in the review section.
Time and Temperature Guide:
Tea      Temperature Minutes
Black      95°C / 205°F 3 – 5
Oolong/White 85°C / 185°F 3 – 4
Green/Yellow 80°C / 176°F 2 – 3
Herbal/Tisanes.     100°C / 212°F 5 – 15
** As always stated by My Tea Vault, we think you should enjoy tea the way you like it, I like mine very strong with no sweetener, these are just guidelines and I suggest you use the guideline then adjust for your own tastes.
Like us? Love us? Want a certain tea reviewed?
SEND US YOUR COMMENTS