Tea Review – Pira Tea – Tea Rebels
Tea Selection: Pira Tea
Company Name: Tea Rebels
Location: Retail: Kraków, Poland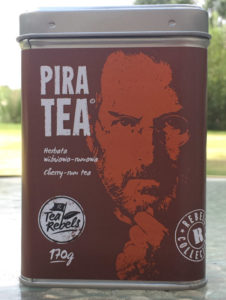 What Tea Rebel says about themselves (taken from online source):
TEA REBELS is the journey throughout people's deepest desires. The teas are incredibly addictive, tasty, aromatic, filled with harmony needed in everyday life.
Six highest quality tea flavors represent all feelings people need in order to live the life they desire and two special collection loose leaf teas.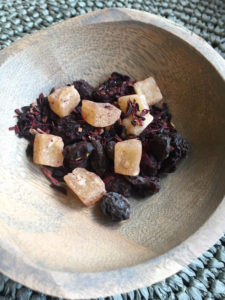 Read more about Tea Rebels on their website: HERE.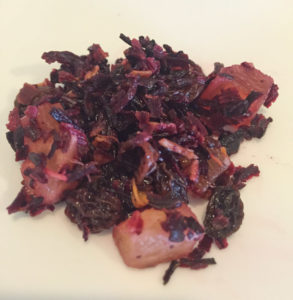 What Tea Rebels say about this tea:
cherry – rum fruit tea unveils great exciting fun hidden deep inside the soul. Just drink it and enjoy yourself!
It's more fun to be a pirate than to join the navy.
Steve Jobs
INGREDIENTS:
hibiscus, cherry, raisins, candied pineapple, aroma
COSTS: $29.90 / 170 grams / 6 ounces
Price may vary according to the amount purchased.
MY REVIEW BEGINS
Here is what I think
My first thought was can I eat this tea ? It's got some really sweet ingrédients and I was curious to how it would all brew together. There is of course a sweetness to this tea and slight cherry taste, it's not so sweet you cannot enjoy the beauty of the tea with a very mild flow to it.
What I liked
So yes, you can eat this tea and I did, candied pieces of Pineapple and Raisen were soo good and they brewed up well also.
What I did not like
Again, I come up short on complaints with this tea and this company! Impressive.
Until next sip pinkies up and face the wind! You got this!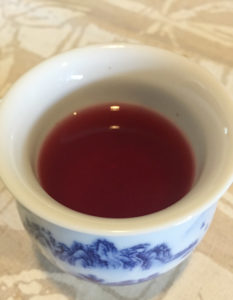 P.S. I've included an average brewing instruction chart below to help you brew your teas.
AVERAGE BREWING INSTRUCTIONS:
These are common instructions for brewing teas, however if the company suggests other brewing I will include it in the review section.
Time and Temperature Guide:
Tea      Temperature Minutes
Black      95°C / 205°F 3 – 5
Oolong/White 85°C / 185°F 3 – 4
Green/Yellow 80°C / 176°F 2 – 3
Herbal/Tisanes.         100°C / 212°F 5 – 15
** As always stated by My Tea Vault, we think you should enjoy tea the way you like it, I like mine very strong with no sweetener, these are just guidelines and I suggest you use the guideline then adjust for your own tastes.
Like us? Love us? Want a certain tea reviewed?
SEND US YOUR COMMENTS!