Tea Review – Rooibos Earl Grey – Adagio
Tea Selection: Rooibos Earl Grey
Company Name: ADAGIO
Location: Elmwood Park, New Jersey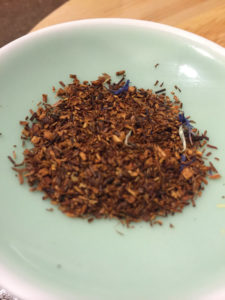 What Adagio says about themselves (taken from an online source):
Adagio Teas was founded in 1999 with the aim of providing consumers with unmatched quality and variety of teas. We have become the most popular destination for tea online, and among the highest rated companies on BizRate and Epinions. Adagio was also singled out by Consumer Union as having the "most trustworthy" consumer practices. Our products are now available in many gourmet and health food stores..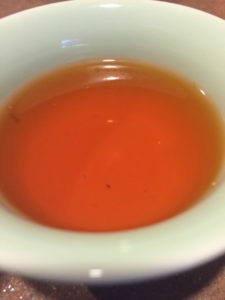 Read more about Adagio on their website: ADAGIO
What Adagio says about this tea:
A classic blend with a twist, using organic South African Rooibos. Zesty fresh citrus aroma, slightly dry, with a rounded and balanced orange rind flavor. Pleasantly smooth texture from the Rooibos (not as dry and brisk as traditional Earl Grey made from black tea). Lingering citrus sweetness. Naturally caffeine free.
Steep at 180° for 2-3 minutes.
INGREDIENTS:
Rooibos with the familiar earl grey flavor.
COST:
3 ounces for $7.00
**Price will change by amount ordered**
MY REVIEW BEGINS HERE
Here are my thoughts on this tea:
Rooibos has a distinct nutty almost woody flavor that reminds me somewhat of coconut at times. This tea with the rooibos and earl grey seems to play a nice twist on an old favorite. The rooibois is naturally stronger then the Earl grey and the earl grey folds into the rooibos with a perfume flavor to it.
What I liked:
I love anything earl grey and this with the added rooibos is really a fun tea, its mellow as well with no aftertaste or bitterness.
What I did not like:
That perfume flavor that sometimes happen with a brewed Earl Grey.
Until next sip, pinkies up and face the wind! You've got this!
P.S. I've included an average brewing instructions chart below to help you brew your teas.
AVERAGE BREWING INSTRUCTIONS:
These are common instructions for brewing teas, however if the company suggests other brewing I will include it in the review section.
Time and Temperature Guide:
Tea      Temperature Minutes
Black      95°C / 205°F 3 – 5
Oolong/White 85°C / 185°F 3 – 4
Green/Yellow 80°C / 176°F 2 – 3
Herbal/Tisanes.     100°C / 212°F 5 – 15
** As always stated by My Tea Vault, we think you should enjoy tea the way you like it, I like mine very strong with no sweetener, these are just guidelines and I suggest you use the guideline then adjust for your own tastes.
Like us? Love us? Want a certain tea reviewed?
SEND US YOUR COMMENTS!