Tea Review – Single Origin – Earl Grey
Tea Selection: Earl Grey
Name: Single Origin Tea
Location: Retail: Dallas, Texas.
Tea Company Comments taken from their webpage:
Single Origin Teas was founded on the hope of bringing some of this subtlety and diversity to our fellow tea lovers: thus we provide high quality teas from specific locations at a reasonable price. While we tend to focus on loose leaf rather than tea bags, the bottom line comes down to the fact that tea should be enjoyed however you like. Our other main focus is on ethically sourced tea. We proudly support small tea growers in their sustainable practices. We directly source our tealeaves allowing for maximum transparency from grower to consumer.
Single Origin Teas is a family operated business that sources many of its teas from trips around the world. We only sell quality teas that represent the character of the region in which they are produced. You may notice that some regions are better represented than others, and we may be biased toward these teas and know more about them! But our list is constantly changing, as we too get introduced to new, exciting teas, and are always learning!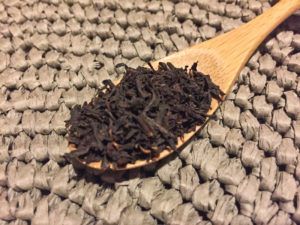 Personally:
Read more about Single Origin Teas on their website: Single Origin Teas.
BREWING INSTRUCTIONS:
These are common instructions for brewing teas, however if the company suggests other brewing I will include it in the review section.
Time and Temperature Guide:
Tea      Temperature Minutes
Black      95°C / 205°F 3 – 5
Oolong/White 85°C / 185°F 3 – 4
Green/Yellow 80°C / 176°F 2 – 3
Herbal/Tisanes.         100°C / 212°F 5 – 15
** As always stated by My Tea Vault, we think you should enjoy tea the way you like it, I like mine very strong with no sweetener, these are just guidelines and I suggest you use the guideline then adjust for your own tastes.
INGREDIENTS:
Black Tea
Bergamont Essence
COSTS: $7.50 / 2 ounces
Price may vary according to the amount purchased.
REVIEW
From Single Origin Teas: The British were not the first to blend citrus with tea. The Chinese had been doing these centuries before either tea or citrus made it to the Mediterranean. However Earl Grey is characterized by the unique use of bergamot. This tart sour orange relative provides the perfect taste to match with tea. Good bergamont oil is difficult to find, which is why we relay upon Anteaques teashop in the UK to source this tea for us, so that this distinctly British tea can be the true representation of Earl Grey.
This Earl Grey is made using Assam and Chinese black teas, as the recipe would have called for in the mid-1800's.
(We are proud to source this tea from Anteaques in Edinburgh, Scotland)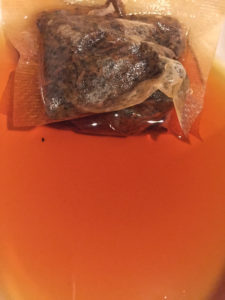 Prior to brew: Classic Earl Grey Scent.
Brewed: This tea has a deep Amber liquor
Scent: Classy Earl Grey brewed.
Flavor: This is a strong Earl Grey with a beautiful romantic addition of bergamont, a great combination of the two ingredients that just dance gracefully together.
Sentiments: The one thing so nice about this tea is the history behind it, not all black teas are alike and although you may think they taste the same many offer their own vibrancy to the cup. This tea takes an amazing black tea from Scotland and adds to it the flavors of bergamont oil, in perfection and the combination just sings!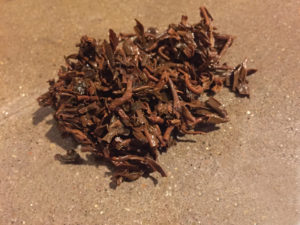 My Tea Vault score values of 1-10 (10 being the best): "8".
Till next sip…