Tea Review – Sweet Tea – Southern Breeze
Tea Selection: Sweet Tea
Name: Southern Breeze
Location: Retail: Marietta, Georgia.
HAPPY NATIONAL SWEET TEA DAY!!!
Tea Company Comments taken from their webpage:
Southern Breeze Sweet Tea is sweet tea inspired by the South itself. Sweet as the scent of magnolias. Relaxed as a well-worn porch swing. Refreshing as a secret swimming hole. Southern Breeze Sweet Tea is a bottomless glass of hospitality and refreshment, made with real tea leaves in a bag that you hot-water brew, steep and chill. It's everything Southern sweet tea should be and more – the sweetener is already in the bag and it's zero calories so you can enjoy it with thirsty abandon.
The makers of Southern Breeze Sweet Tea are passionate and true to a tradition we love and a drink we want to share with the world. We created Southern Breeze Sweet Tea to be sweet tea through and through. We use real tea leaves, and it's sweet—just like it should be, and just like the refreshing drink you'll find at every diner and porch swing in the South.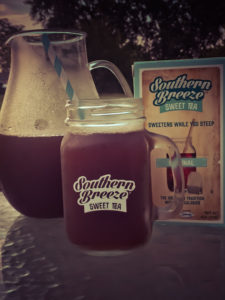 Personally:
I became acquainted with Southern Breeze Sweet tea on social media and I was intrigued about an instant sweet tea from the south and had to try it. I had my first taste of sweet tea last year when I visited a friend down south and WOW, it is super good, and sweet tea is an incredible thirst quenching drink. I was so excited to connect with Southern Breeze and review their product.
Read more about Southern Breeze on their website: Southern Breeze.
BREWING INSTRUCTIONS: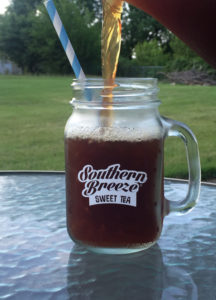 There are common brewing instructions for tea but you can toss them aside for the Southern Breeze Tea, it's basically so simple. Boil about 2 quarts of water, pour into a container and add 2 tea bags then brew the way you like it, oh yes and DO NOT add sugar, NO do NOT add it, it's already in the bag.
Chill your brew and enjoy!
SIMPLE!
INGREDIENTS:
Black Tea
Sucralose
COSTS: $22.95 / 6 boxes of 16 tea bags.
Price may vary according to the amount purchased.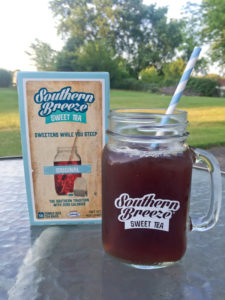 From Southern Breeze:
Original Southern Breeze Sweet Tea is everything Southern Sweet Tea should be and more: a bottomless glass of hospitality and refreshment, with sweetness in the bag – and zero calories. So tasty, you'll want to share it with family, friends and neighbors alike. We call it "Sharing the Sweetness."
Each tea bag makes a quart, so brew up a pitcher, or two, for your next gathering. Or just keep one chilled so you can pour yourself a glass all your own, anytime!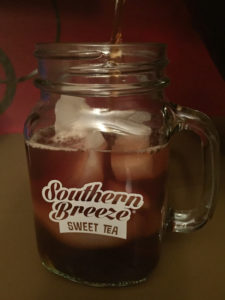 Review 
Prior to brew: There is a sweet scent surrounded by a black tea.
Brewed: The liquor depends on the way you like it, you are in control. I like a darker or stronger brew so mine was a darker brown brew.
Scent: Lovely scent of a brewed sweet tea.
Flavor: Lush strong flavor of a sweet tea…
Sentiments: Who loves a sweet tea? I know I do!
Who loves a sweet tea that has zero calories?
Well, that is exactly what you get with Southern Breeze Sweet Tea. How they do that is with Sucralose. No calories and all the sweetness you would want in a good ole' down south sweet tea.
The flavor is amazing and the process is so simple, so what you want to do is follow the link and check out Southern Breeze Ice Tea's on their website and get some sweet tea for yourself.
There are many things I like about this tea with the flavor being the first, next is the process, it's so simple.
Boil about two quarts of water
Pour into a container
Add two tea bags
Brew
When you get the tea just the way you like it
Cool it in the refrigerator.
That's it.
I cooled mine over night and in the morning I had an amazing sweet tea ready for family and me.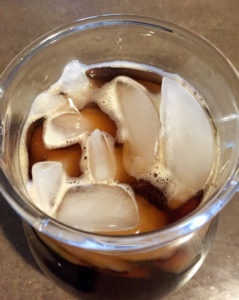 Another aspect is I chose how it was brewed. I like my teas brewed dark so I allowed my tea to brew for about four or five minutes. Removed the tea bags, placed in the fridge and and in the morning I had an amazing dark cool and refreshing Sweet Tea.
You can also cool your beverage with ice cubes if you can't wait to have a sip.
I love the fact you brew the tea the way you like it, it's the way I preach all the time to enjoy tea the way you like it and brew it long, brew it short it's all up to you.
The tea has an incredible full bodied black tea with a rich flavor a bit woody in flavor and it's very sweet.
I connected with the Southern Breeze people on Twitter and could not wait to sample their product. I was not disappointed and you won't be either.
My Tea Vault score values of 1-10 (10 being the best): "9".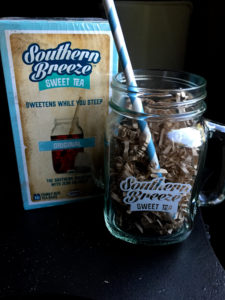 Till next sip…