Tea Review – Tea 4 U – Persian Bazaar
Tea Selection: Persian Bazaar
Name: Tea 4 U / The White House in Oakhurst
Location: Oakhurst, NJ.
Owner: Kirsten Kristensen
Tea Company Comments taken from their webpage:
Kirsten is certified at the highest professional level by the Specialty Tea Institute (STI) of the Tea Association of the USA (Level 1, 2, 3, and 4) and has spent several years living in China and Denmark. She has an Associate Degree from Brookdale Community College in Lincroft, NJ, and a B.A. in Psychology from Thomas Edison College, NJ with special studies in health and science of nutrition. In June 2009 and October 2011 she attended the Taiwan Oolong Study Tour for tea professionals, sponsored by the Taiwan Tea Manufacturers Association and learned hands-on how to manufacture several kinds of oolong tea. On a tea tour around beautiful Sri Lanka in 2012 she experienced the growing, manufacturing, and culture of Ceylon teas.
In 2005 Kirsten founded and owns the business Tea 4 U, LLC, which carries a selection of quality loose teas – specialized in flavored green, black, and organic natural teas. In 2011 Kirsten and her husband Per acquired a 150-year old historic house, which they sustainably restored into The White House in Oakhurst on 45 Monmouth Road, Oakhurst and recently opened for organic tea lunches, afternoon teas, tea events and a tea shop.
Please take a moment and go to her website and see the credits Kristen has to her profile and knowledge in tea and tea preparation.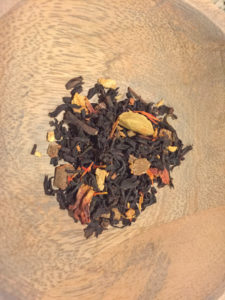 Personally:
I heard about Teas 4 U from a friends who lives in Oakhurts, New Jersey and I have been wanting to check them out. He speaks so highly of their tea house: The White House in Oakhurst that I had to make sure they got added to the blog. Their teas are available through their facility as well as online and I suggest you get to know them, their establishment is beautiful (my friend keeps telling me about it) and their teas are a huge array of what any tea lover would love.
Read more about Tea 4 U on their website: Tea 4 U.
BREWING INSTRUCTIONS:
These are common instructions for brewing teas, however if the company suggests other brewing I will include it in the review section.
Time and Temperature Guide:
Tea      Temperature Minutes
Black      95°C / 205°F 3 – 5
Oolong/White 85°C / 185°F 3 – 4
Green/Yellow 80°C / 176°F 2 – 3
Herbal/Tisanes.         100°C / 212°F 5 – 15
** As always stated by My Tea Vault, we think you should enjoy tea the way you like it, I like mine very strong with no sweetener, these are just guidelines and I suggest you use the guideline then adjust for your own tastes.
INGREDIENTS:
Black Tea
Cinnamon
Ginger Bits
Cardamon
Cloves
Flavoring
Black Pepper
Rose Blossom Leaves
Vanilla Bits
Safflower Blossoms
COSTS: $10.00 / 4 ounces
Price may vary according to the amount purchased.
REVIEW
Brewed: This tea has a dark liquor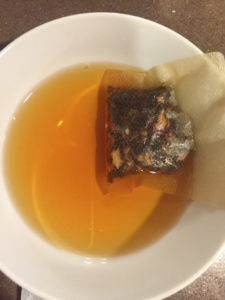 Scent: Cinnamon is a strong scent and abounds on first scent.
Flavor: This is a mild bodied tea with a slight rose or perfume flavor, there is a lot going on in this tea. With so many familiar chai ingredients this tea stands on it's own with a unique matching of all the ingredients.
Sentiments: The most floral yet spicy tea I've tasted. Great cinnamon / spice flavor with a nice Citrus scent that just sits right under the spices to give it a unique flavor.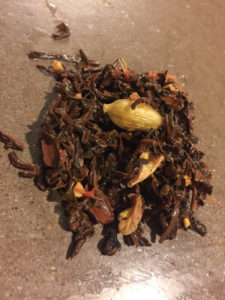 My Tea Vault score values of 1-10 (10 being the best): "8".
Till next sip…