Tea Review – Tea Ave – Oriental Beauty
Tea Selection: Oriental Beauty
Name: Tea Ave.
Location: Retail: Vancouver, British Columbia.
Tea Company Comments taken from their webpage:
It started with a cup of LiShan Oolong, an aroma cup and an idea. Brother and sister team Jeff and Heidi Chen put their professional talents (designer, PR guru) together with their insatiable love for oolong tea, and magic was made. Born and raised in Taiwan, where tea is an important part of the culture, Jeff and Heidi think tea is more than a drink—it's an adventure. Tea Ave reflects their shared values and passions: clear, authentic advice, a top-notch e-commerce experience, and, of course, delicious oolong tea.
What is oolong? Oolong, from the plant Camellia sinensis, is a partially oxidized tea that is gently shaken and bruised before it is laid to dry in the sun and then shaped and roasted. Depending on region, processing and roasting, oolong tea can vary greatly in character, ranging from light and floral to rich and creamy to full-bodied and nutty. Tea Ave offers both straight oolongs and scented oolongs, all 100% fresh and natural, with no sprays or artificial flavorings.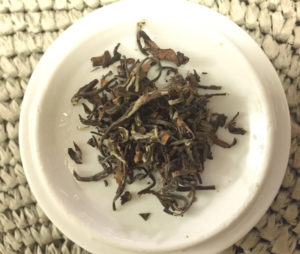 Personally:Tea Ave. has a wide array of teas that use amazing base tea leaves to create magnificent blends as well as the original leaf straight from harvested, processed and to you. It's amazing the things you will taste in a single leaf tea.
Read more about Tea Ave on their website: Tea Ave.
BREWING INSTRUCTIONS:
These are common instructions for brewing teas, however if the company suggests other brewing I will include it in the review section.
Time and Temperature Guide:
Tea      Temperature Minutes
Black      95°C / 205°F 3 – 5
Oolong/White 85°C / 185°F 3 – 4
Green/Yellow 80°C / 176°F 2 – 3
Herbal/Tisanes.         100°C / 212°F 5 – 15
** As always stated by My Tea Vault, we think you should enjoy tea the way you like it, I like mine very strong with no sweetener, these are just guidelines and I suggest you use the guideline then adjust for your own tastes.
INGREDIENTS:
Oriental Beauty
COSTS: $14.99 / 25 grams
Price may vary according to the amount purchased.
REVIEW
From Tea Ave: Go ahead, search the world—you won't find another tea quite like Oriental Beauty, the luxurious, highly prized oolong tea so exquisite that it made its way from Taiwan to Queen Elizabeth II, who gave it its name. Processed entirely by hand, Oriental Beauty is produced only once a year, during summer. Our Oriental Beauty grows in the Ping Ling area of Northern Taiwan, known for its breathtaking scenery. The perpetual mild climate and rolling fog makes the growing environment truly unique.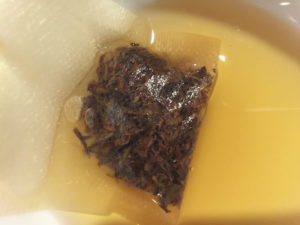 Prior to brew: Very slight scent as with most natural tea leaves
Brewed: Scent of a breeze with a slight bark undertone
Scent:. Floral once brewed
Flavor: Fresh cut grass, a strong tea with a sweet taste that is ever so subtle and slight. The tea is strong but has a mild way.
Sentiments: Fun tea with so many characteristics. A fresh breeze, bark, floral and sweet dark yet mild. There is a whole lot going on once this tea hits your lips you are not going to regret the experience.
The suggested brewing for this tea is 85 c (185 F) for 30 seconds and steeping up to 3 times, please check the website for much more information on brewing and origins of their teas, very informative website.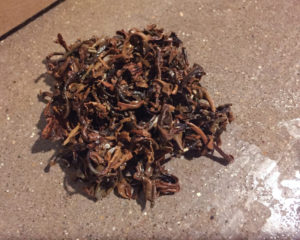 My Tea Vault score values of 1-10 (10 being the best): "9".
Till next sip…