Tea Review – Tea Drunk – Da hong Pao, Bag Mu Dan and Gua Plan
Company Name: Tea Drunk
Tea Selection: Da Hong Pao / Spring 2014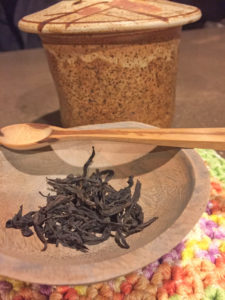 Interesting Highlights:
I will say it forever I love these single origin teas that come straight from the area and are processed. There is something so unique and special about each one. You will NEVER get the flavor from anything in a bag to match these teas and I enjoy each one immensely.
Ingredients:
Da Hong Pao (Great Red Robe)
The Scent or Aroma
Vegetal Roasted Woody
Review:
The leaves in this tea are long dark and tightly twisted. There is a slight mint/woodsy flavor. This tea is mild smooth and slightly creamy. On 2nd and 3rd brew the tea was a lighter version of the original with the same mild, roasted, woodsy flavor, while each brew got less and less creamy and more watery.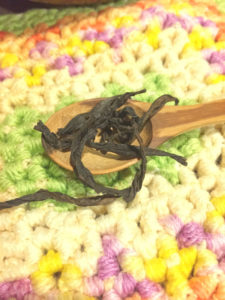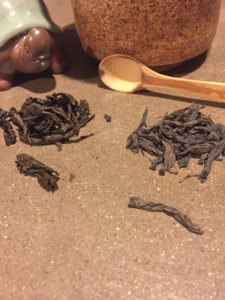 Cost: $34 / 32 grams
Price may vary according to the amount purchased.
*******************
Tea Selection: Bai Mu Dan / Mid Spring / 2012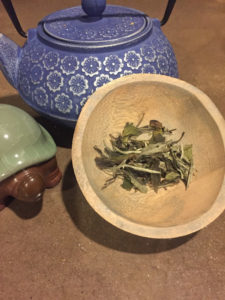 Interesting Highlights:
This is a mild brew and it's so fun to take a dark leaf add water to it and get this amazing light yellow brew that smells of floral or mint or of a meadow. It's just amazing and wonderful.
The Scent or Aroma:
There is a mild vegetal scent to this tea, so mild most would not even recognized it. The mellow floral scent also is so mild if someone does not stop and take time to breath this tea they will never notice it. However, it is there.
Review:
How special is drinking a tea from 2012? How special is it that in a while that tea will no longer exist and once it is gone mid spring 2012 Bai Mu Dan will no longer be here. Sure there will be other years but in a year the soil changes, the process can change as well and of course those that pick and prepare the tea changes.
This tea is a brewed and yellow on 2nd brew it is considerably lighter. The tea is floral and the vegetal that we smell somehow never makes it into the brewed tea. It's mellow and very enjoyable.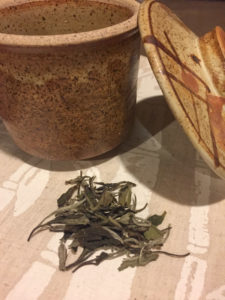 Cost: $34 / 28 grams
Price may vary according to the amount purchased.
*******************
Tea Selection: Gua Plan / First Pluck 2015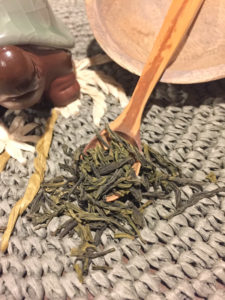 Interesting Highlights:
A green vegetal tea with a fun toasted almost nutty flavor. A bit mossy on the finish.
The Scent or Aroma:
When I took a sniff inside the bag there was very little scent, so I knew I was in for a surprise when I brewed this tea.
Review:
A toasty nutty brew with a bit of a vegetal. It's not a sweet brew but there is a tender subtle sweetness you can smell but it's not so noticeable in the taste. There is a very slight bitterness to this tea and on finish it finishes a bit green or mossy. Splendid tea to relax with over dinner or just in front of a fire with a good book.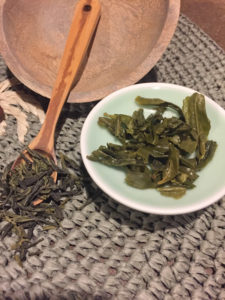 Cost: $51 / 28 grams
Price may vary according to the amount purchased.
Company highlights, notes and more:
A popular spot for food and wine connoisseurs as well as local scholars and artists, Tea Drunk offers a unique cultural experience seamless blended with a universally romantic inspiration. It's leisure time filled with intellectual exploration. Come with a date, with friends, or with your curious self. We can't wait to have tea with you..
Read more or visit their website: CLICK HERE.
******************************************************************
I hope you all are enjoying and sharing our tea reviews. I love our tea loving community and as tea continues to grow and flourish so will our reviews. I plan on keeping us all informed on what is going on, what is new, what is bad and simply what is.
Please take a moment to sign up for our newsletter and follow us on Facebook, Twitter and Instagram. So much more to share and the newsletter gives us discounts, giveaways and tea companies inspirations. Don't be left out of our community.
I've included an average brewing instruction chart below to help you brew your teas.
Like us? Love us? Want a certain tea reviewed?
SEND US YOUR COMMENTS!
(So serious, write to me and tell me what you are thinking, I honestly want to hear from everyone!)
**********************************************
AVERAGE BREWING INSTRUCTIONS:
These are common instructions for brewing teas, however if the company suggests other brewing I will include it in the review section.
Time and Temperature Guide:
Tea      Temperature Minutes
Black      95°C / 205°F 3 – 5
Oolong/White 85°C / 185°F 3 – 4
Green/Yellow 80°C / 176°F 2 – 3
Herbal/Tisanes.         100°C / 212°F 5 – 15
** As always stated by My Tea Vault, we think you should enjoy tea the way you like it, I like mine very strong with no sweetener, these are just guidelines and I suggest you use the guideline then adjust for your own tastes.