Tea Review: Tea Pigs – Lemon and Ginger
Tea Selection: Lemon Ginger
Company Name: Tea Pigs
Location: Brooklyn New York.
Founder(s): Nick and Louise (2006).
Tea Company Comments taken from their webpage:
We will only ever sell teas of the highest quality. We will never compromise on quality. It also means we sell only whole leaf tea from selected estates, which we supply either as loose leaf or in tea temples.
We love tea; we just don't like the snobbery that can come with it. Instead we concentrate on bringing you the very best tea we can find and not taking ourselves too seriously.
We don't want to intimidate you with a huge list of teas or bewilder you with a mass of information (although, of course, you can always ask us). We've handpicked a select range that offers you the chance to discover the wonderfully diverse world of tea.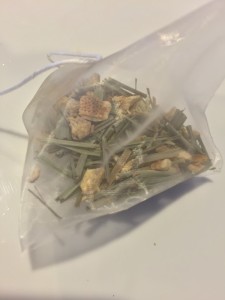 Personally: I ran into Tea Pigs on social media and contacted them about their tea. They were more then happy to send me a few samples to share with all of you. The name is interesting and so are the teas, they are unique and full of natural no filler ingredients which this tea lover, loves. This company was born out of two people that loved tea and worked for a major tea company for a long time, learning along the way. Their website has a ton of information about tea, tasting and the whole tea process take some time to go through it and learn more about the tea you and I love.
Read more about Tea Pigs on their website: Tea Pigs.
INGREDIENTS:
Ginger
Lemongrass
Lemon Peel
Liquorice Root
COSTS: $2.50 – $24.00
Price varies according to how much you purchase.
REVIEW
Prior to brew: Tea has a very pleasant scent to it and a nice mixture of items that are easily noticeable of what they are.
Brewed: One of the prettiest brewed teas I have seen. Not all teas once brewed are pleasant to look at. A very light yellow hue and there is a nice blending of the ingredients.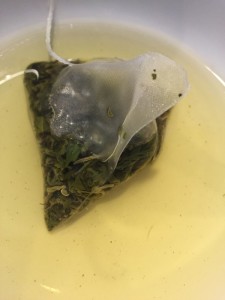 Scent: You can smell the ginger and citrus and at this point the tea is very balanced.
Flavor: The tea runs on a bit of the acidic since and there is a slight burn to it. I know this is the ginger and the ginger is aided in it's job by the citrus included.
Sentiments: This tea is a wake up call, that ginger will wake you right up! The citrus is mild yet when in your mouth you will feel a bite back like when you bite into a pepper. It's strong but it feels almost cleansing in your mouth and down your throat.
My Tea Vault score values of 1-10 (10 being the best): "8".
Till next Tea….
Pinkies up!