Tea Review – Tisano Cacao Tea – Traveling Tea Company
Tea Selection: TISANO CACAO TEA
Company Name: TRAVELING TEA
Location: St. Louis, Missouri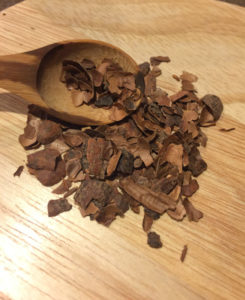 What Traveling Tea Shop says about themselves (taken from an online source):
Making the world safer for tea addicts, selling & serving high quality
organic, Direct Trade, and fair trade teas.
80+ varieties and flavors of teas (90% of our selection is organic), and a dozen of our own custom blends.
You can purchase as little as 1 cup (Travel Size) or an ounce (8-20 cups worth, depending upon the tea), or larger quantities (for daily tea drinkers)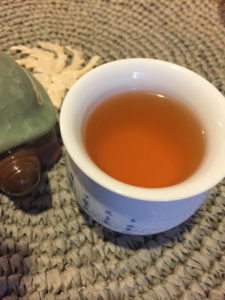 Read more about Traveling Tea Shop on their website: TRAVELING TEA SHOP
What Traveling Tea Shop says about this tea:
Tisano's single origin Chocolate Tea is the first pure chocolate herbal tea made from the fibrous shell around the cacao bean. The chocoholics dream come true contains the sweet aroma and rich taste of dark chocolate without the fat or the calories.
INGREDIENTS:
Made from the fibrous shell around the cacao bean.
COST:
2 ounces for $7.75
MY REVIEW BEGINS HERE
Here are my thoughts on this tea:
So here is the story: I was demonstrating some tea at a local store when I met four tea lovers and we shared some stories on tea, they told me about this tea made from the shell of a cocoa plant and I had to try it, I was determined to pick it up the next time I was at The Traveling Tea Shop and so I did. This tea is fun and will definetly take care of your chocolate craving. The smell and flavor of this tea is straight up cocoa and it's good. It's a smooth tea with the flavor of cocoa or dark chocolate, light brown brew with no aftertaste or bitterness.
What I liked:
I liked the scent and flavor of this tea, it's also very unique and I love that.
What I did not like:
Not a thing, you have to make sure to try this tisane, it's going to be a special addition to your tea collection.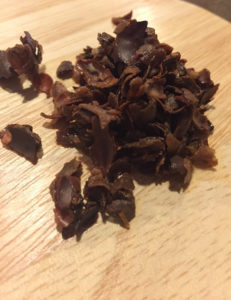 Until next sip, pinkies up and face the wind! You've got this!
P.S. I've included an average brewing instructions chart below to help you brew your teas.
AVERAGE BREWING INSTRUCTIONS:
These are common instructions for brewing teas, however if the company suggests other brewing I will include it in the review section.
Time and Temperature Guide:
Tea      Temperature Minutes
Black      95°C / 205°F 3 – 5
Oolong/White 85°C / 185°F 3 – 4
Green/Yellow 80°C / 176°F 2 – 3
Herbal/Tisanes.     100°C / 212°F 5 – 15
** As always stated by My Tea Vault, we think you should enjoy tea the way you like it, I like mine very strong with no sweetener, these are just guidelines and I suggest you use the guideline then adjust for your own tastes.
Like us? Love us? Want a certain tea reviewed?
SEND US YOUR COMMENTS!