Tea Review – Zen Tea Traders – Earl Grey Tahitian
Tea Selection: Earl Grey Tahitian Blend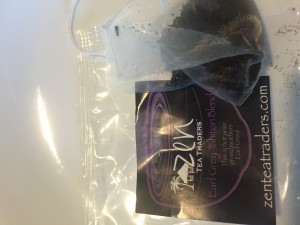 Company Name: Zen Tea Traders
Location: Los Angeles, Ca.
Founded: 2008
At Zen Tea Traders, our teas do not sit in storage for months at a time before being shipped. This allows us to ensure freshness and maintain optimal quality. Each one of our teas has been carefully selected and tasted. We want to make sure our teas capture as many of the senses as possible. Appearance, aroma, mouth feel and taste are all part of the experience. That is why at Zen Tea Traders, we want you to "experience" your beverage.
Read more about Zen Tea on their website:
This was a black tea a black tea flavored with oil of Tahitian Vanilla and Oil of Bergamot. It came in a beautiful nylon tea bag and one tea bag made a very nice cup of tea.
Ingredients:
Organic Oil of Bergamot
Organic Cornflowers
Natural Flavors
Black Tea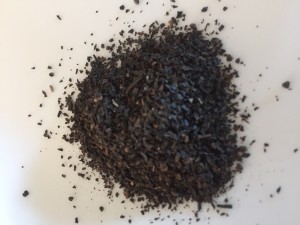 Costs at the time of this writing:
1.1 ounce – $6.99
Review:
Zen Tea Traders are a unique company out of California that supply their teas in unique ways either metal tin containers or adorable nylon tea bags. I love the wooden Chest Sampler coming in at $55. holding 6 teas.
Today I had the enjoyment to sample the Earl Grey Tahitian Blend. It boasted a lovely medium amber color with the scent of the familiar Earl Grey with a slight fragrant vanilla scent. Boasted as "not your grandmothers Earl Grey" I would have to agree, it's not typical at all with that little added boost of Tahitian Vanilla. The aftertaste is a mild bitter and the flavors are mild in taste.
If you are looking for a lovely Earl Grey this is another one that you can add to your collection, an Earl Grey yet with a little different twist that makes it just a mild difference from the rest.
Tea just makes you smile!
Till Next Tea!