Tea Selection: Oxalis Honey Oolong
Tea Selection: Oxalis Honey Oolong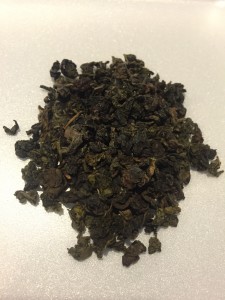 Company Name: Oxalis Tea Company
Location:              Czech Republic
Brand:
Founded:              1993
Founder:
"In a steadily-growing European specialty tea and coffee market, Oxalis is proud to be recognized and respected as a major importer, blender, wholesaler and exporter of the finest teas and specialty coffees. In addition, Oxalis sells plantation cocoa, chocolate and an impressive range of related accessories, most of which are custom-made designs. We import loose tea and green coffee directly from premier tea and coffee gardens across the globe. By doing so, our customers are certain to benefit from the finest quality at the most favorable prices.
Our headquarters features a research laboratory, where innovative mixtures and flavored blends are created. Only natural and nature-identical flavorings are utilized, which are sourced from the world's foremost producers.
Oxalis produces more than 400 types of fine loose tea, both pure and flavored. Furthermore, we sell over 20 varieties of 100% pure Arabica specialty coffee, and the same number of flavored coffees. Oxalis Tea Company is located in the Czech Republic; they have an impressive online catalog   http://www.oxalis.cz/en/new-catalogue-2014-2015 and serve teas from many nations."
Read more about Oxalis on their website: http://www.oxalis.cz/en
Ingredients:
Semi-fermented tea Ti Kuan Yin tea and natural honey
Review: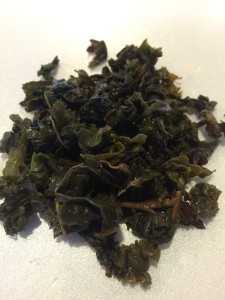 Tea is from the country of China
From the opening of the package, I'm impressed with the reseal able package. The scent it first reminds me of is Hay, or Straw. The leaves are beautifully rolled and are hard to the touch. The scent is not a sweet scent as one would think with honey in it, however that will change with brewing.   Second scent it smells like a grass. An Oolong happens to be a mix of both black and green teas.
This tea does have the familiar vegetal taste in some Green Teas. It has a light color and a light scent. There is a bitter taste with a floral under tone of flavor. All in all it's a great tea from the Oolong family.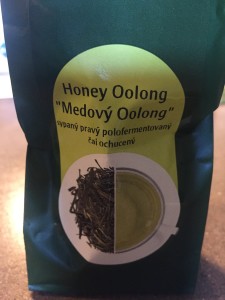 Till next Tea….