I wanted to share about this tea shop with you as you will soon see reviews about their teas on the blog.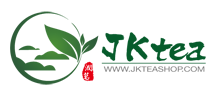 Impressive is my word and very find tasting teas.  I loved the quality of the leaf, packet as well as the actual tea itself.  It takes more then just having an amazing product you have to have an amazing company as well.  JK teas does.
Check out JK TEAS HERE
A little more about the company and founder:
About JK Tea Shop
JK Tea Co. Ltd is established by a group of tea enthusiasts & experts in Guangzhou, China, with the aim to share fine & rare Chinese tea to international tea lovers. All the teas are sourced by JK expert team via our various tea trips and guarantee the high quality.
JK Tea Master – Jennifer Jiang
Jennifer Jiang is owner of JK Tea Shop. Jennifer traveled a lot to the most beautiful tea-producing areas in China and direct contact with those kind, lovely & honest tea farmers. She cherished each contact with tea farmers, learned each tea making process & key making-techniques for each tea from farmer friends. Thus, gained many experience in tea making & quality judging. Later, Jennifer attended the training course for tea ceremony performance & taste, and become the certified tea ceremony performer & taster.
Fine Chinese tea is not easy to be sourced in international tea market; because of this, Jennifer decides to use her tea expertise & run her own tea company with the aim to provide rare & high quality tea direct from tea farmers to consumers. She requires to frequently tea-producing areas during each spring & autumn tea-making seasons, establish solid connection & relationship with tea farmers, guide them to process teas in the traditional way to make sure all these selected teas quality is consistent and guaranteed to her clients.  All JK Tea Shop's tea is personally sourced & collected by Jennifer Jiang; high quality is guaranteed by her.
Special offer: Chinese loose leaf tea such as organic tea, green tea, black tea, white tea, yellow tea, oolong tea, pu-erh tea, matcha, jasmine tea, herbal tea, blooming/flowering tea etc. & all kinds of tea wares.
SaveSave