Tea Taste Test – Adagio Chocolate Chip
Tea Selection: Chocolate Chip
Company Name: Adagio Teas
Location:
Brand:
Founded:
Founder: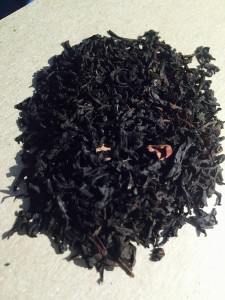 Tea Company Comments taken from their webpage:
Searching their website I don't see a lot of information of how they started, but there are a few different facts like a ban yourself page that you can ban yourself from spending too much at their stores and website. Also you can click a link and find teas located near you and as their website states they are very interested in the planet and our carbon offset, very earthy and down to earth tea company.
Read more about Adagio Teas on their website: Adagio
Dark chocolate chips melted into a Ceylon tea.
Ingredients: Black tea, natural chocolate flavor, dark chocolate chips, cocoa nibs.
Costs at the time of this writing: 15 full leaf pyramids – $6.00
Review:
When I saw chocolate chip tea I knew I had to try it. First things first, the scent, it took me a moment to relate the scent and then it hit me, Chocolate Milk. When I figured out the scent I started to wonder how a black tea could mix with a chocolate. Once the tea was steeped and I got to take my first sip, I needed a second sip just to make sure. It really is a strong sensation of chocolate then the deep taste of a black tea. The mixture to me is something that was still lacking and it was a dark strong flavor, but once stepped it lost it's chocolate appeal. I added some milk to hopefully bring out the more chocolate flavor, that did not work. I'd not add milk to this mix.
Till next Tea….