Tea Taste Test – Earl Grey Bravo
Tea Selection: Earl Grey Bravo
Company Name: Adagio Teas
Location:
Brand:
Founded:
Founder: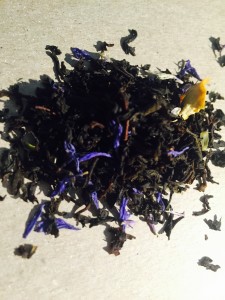 Tea Company Comments taken from their webpage:
Searching their website I don't see a lot of information of how they started, but there are a few different facts like a ban yourself page that you can ban yourself from spending too much at their stores and website. Also you can click a link and find teas located near you and as their website states they are very interested in the planet and our carbon offset. This Earl Grey is a very earthy and down to earth tea company.
Read more about Adagio Teas on their website: Adagio
A black tea from Sri Lanka flavored.
Ingredients: Black tea, orange peels, natural earl grey flavor, blue cornflowers.
Costs at the time of this writing: 15 loose tea pyramids – $6.00
Review:
From first scent to final sip you know you are drinking an Earl Grey. It has a strong black tea with a stronger cornflower scent. There is not a big scent of orange even thought it's blended into the bergamot. It's your standard Earl Grey.
Hot Tea / Iced Tea Taste Facts: Great both ways.
Till next Tea….