Tea Taste Test – Harney and Sons Mint Verbena
Tea Selection: Mint Verbena
Company Name: Harney and Sons
Location: Millerton, NY
Brand:
Founded: 1983
Founder: John Harney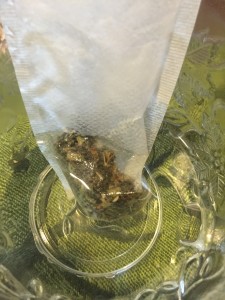 Tea Company Comments taken from their webpage:
First founded out of a love for teas over 30 years and out of his basement began his tea journey. As a Master Blender, serving teas and finding people kept returning for more. The Harney and Sons commitment is to deliver the finest quality tea possible.
Read more about Harney and Sons on their website: Harney
This is a caffeine free tea. Mint Verbena is a full-bodied tea, an herbal with mint, the mint is known to calm a temperamental stomach as well.
Ingredients: Mint, Verbena flavor
Costs at the time of this writing: 20 Sachets – $9.60
Review:
Some may not consider this a tea since it's foundation is mint, however I believe if you can brew it, then it can be used as a tea. Mint is used to combat an upset stomach as well as sweeten the breath. The Verbena is a small flower used to add a bit of flavor to the mint. This tea is an herbal, it had more of a mint and slightly bitter taste, however sweetened made the real balance of this tea come out. The central part of my tongue came alive when tasting this tea.
Hot Tea / Iced Tea Taste Facts: Excellent hot with a very full flavor. You can add sweetener, I prefer honey and this really mellows the taste down a bit. Iced works well but dilutes the flavor quite a bit.
Till next Tea