Tea Taste Test – Harney Japanese Sencha
Tea Selection: Japanese Sencha
Company Name: Harney and Sons
Location: Millerton, NY
Brand:
Founded: 1983
Founder: John Harney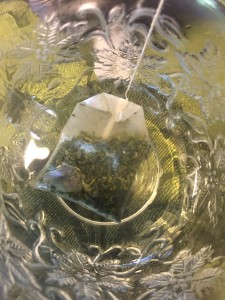 Tea Company Comments taken from their webpage:
First founded out of a love for teas over 30 years and out of his basement began his tea journey. As a Master Blender, serving teas and finding people kept returning for more. The Harney and Sons commitment is to deliver the finest quality tea possible.
Read more about Harney and Sons on their website: Harney
Harney and Sons call this a Japanese Sencha because not all sencha comes from Japan, except this one, it does. The founder starts every day with a green tea!
Ingredients: Hand picked Japanese green tea in spring.
Costs at the time of this writing: 50 foil teabags – $11.00
Review:
Oh, I'm so not a green tea fan. I apologize for that however I do my best to test these teas because someone out there is looking for me to find a perfect green tea. This is a very strong tea with a strong scent of asparagus; it had a very green or vegetal scent. The taste is very similar, very strong with a medium green shade.
Hot Tea / Iced Tea Taste Facts: This tea is a strong hot tea and I can imagine just as strong iced. I don't think a sweetener would be a good match for this tea, but I am sure you can try. Very strong tea with an extremely strong scent and taste.
Till next Tea….